Connect Distribution Becomes the Official Parallels RAS Distributor in Poland 
Parallels, a global leader in cross-platform solutions, today announced a distribution agreement with Connect Distribution, one of the leading IT distributors in Poland. Under this partnership agreement, Connect Distribution will offer RAS to Polish IT resellers, System integrators, Managed Service Providers (MSPs) and Independent Software Vendors ISV. Parallels Remote Application Server (RAS) is the most cost effective and easiest to use application and desktop delivery solution on the market.
Connect Distribution team is very excited about this agreement, as they see adding this innovative solution to their portfolio as an answer to the growing demand for application delivery at an affordable price.
John Leahy, the General Manager of EMEA, had this to say on the deal: "Through the deployment of our cross platform solution Parallels Remote Application Server (RAS), users will be able to gain access to any Windows application from any device. Working with a well-respected distributor like Connect Distribution allows us to deliver this solution effectively to the Polish market. We are confident that our technology will complement and enhance the strong portfolio of enterprise solutions Connect Distribution currently provide their reseller partners. Their experience and expertise in Poland and Eastern Europe makes them an ideal Parallels partner, capable of channeling our expertise to meet the dynamically changing needs of the market"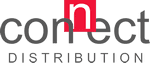 "We are counting on Parallels RAS's great sales potential to lift the Polish market", said Sławomir Karpiński, the Channel Manager for CONNECT DISTRIBUTION. "We are hoping that with Parallels RAS and its management abilities, we will be able increase our Business Partners. Mainly, we are looking towards Resellers who support projects for industrial use, medicine production and education. We foresee great success because Parallels proposes an interesting licensing model based on subscription, which reduces the initial cost for the customer greatly, often to several times lower than other, competitive solutions. This is important, because in our market, price is a very important factor in decisions made by customers."
About Connect Distribution
Connect Distribution is a Poland based value added IT distributor. It is well established in Poland and Eastern Europe, where it helps hundreds of businesses acquire the newest, most advanced technological solutions. Connect Distribution also houses a technical team that provides training and support for their solutions. Read More. 
About Parallels
Parallels is a world leading provider of cross platforming and virtualization solutions. It is a company trusted by thousands of businesses across many verticals and schemes of business worldwide. Parallels offers solutions in application and desktop delivery, Mac management, and ways for devices to achieve multi-platform elements. All Parallels' products are tested to the highest security standards, and are designed to help businesses offer a deeply personalized. Read More.