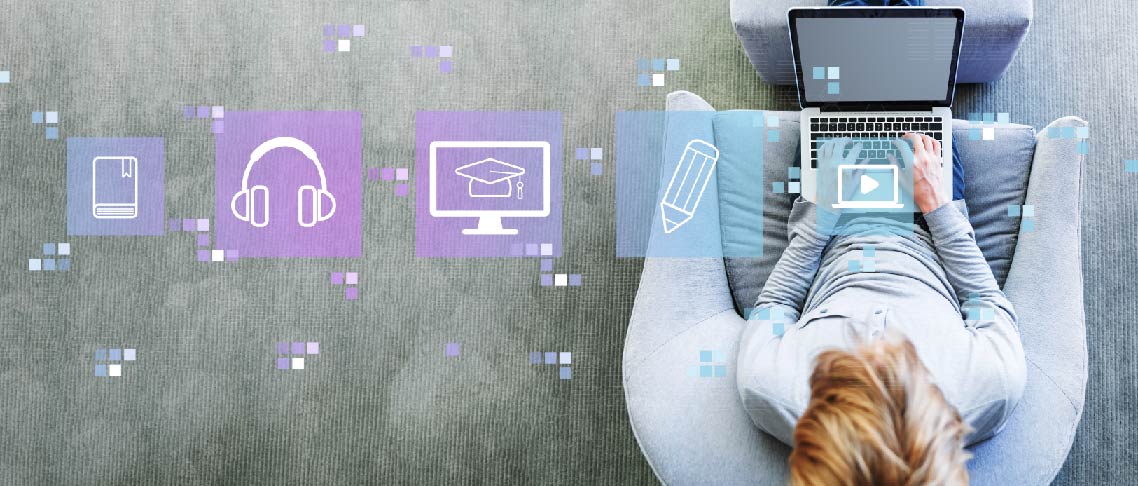 Why Education IT Should Be a Top Priority Moving Forward
In 2020, the COVID-19 pandemic put pressure on already strained education IT budgets for schools and universities nationwide. The abrupt shift to distance learning left educational institutes scrambling to provide students and faculty with the devices and online tools necessary for virtual learning.
The disruption in learning brought on by the pandemic set back millions of students' education. According to the United Nations Educational, Scientific and Cultural Organization (UNESCO), the pandemic created the most severe educational disruption in history. Worldwide, two-thirds of an academic year has been lost already due to partial or full school closures. As a result, experts are no longer calculating lost learning in days or weeks, but in months.
Technology obstacles have been a driving force in pandemic learning losses. Stanford University's Center for Research on Education Outcomes estimates that American students have lost half a year of reading education and over a full year of math education since the coronavirus pandemic upended the traditional learning environment.
These gaps in understanding and skills are not the fault of teachers or students, but pervasive technical issues. For example, approximately 4.4 million American households with students lack consistent access to a computer, and 3.7 million lack internet access.
Digital inequities have led to poor teaching and learning experiences for educators and students alike. Moving forward, schools need to ensure they can recover learning losses and prepare for future disruptions. One of the most crucial components of this will be overhauling their digital infrastructures to support off-site learning.
An application and desktop delivery solution, such as Parallels® Remote Application Server (RAS), simplifies remote learning environments. When students and teachers can access needed resources and information from any location using any device, schools can enhance the education experience.
Bridging the IT Gap
When the pandemic hit, many schools struggled, lacking a stable, high-capacity IT infrastructure needed to support hundreds or thousands of off-site instructors and learners. Meeting those challenges often required sizable costs as schools had to scramble to rapidly identify, assess and purchase the technology needed for distance learning.
For many schools, teaching via video was one of the few options available at the start of the pandemic, as the cost of providing students with laptops and other necessary devices consumed already limited IT budgets. Since 2017, budget constraints and a lack of resources have been the leading challenge for education IT leaders. Declines in state sales and income tax revenues threaten to further cut budgets for public education spending.
Fortunately, virtualizing IT infrastructure can help schools save on costs and reduce IT overhead. Solutions such as virtual desktop infrastructure (VDI) make it easy to scale computer and networking capabilities without the added cost of additional hardware components. Managing a collection of end-point devices is challenging in a school environment. In a VDI deployment, IT teams can add or remove virtual desktops and applications as needed and make updates to them all at once from a central management interface.
Centralizing and Securing Resources
In a typical industry setting, it's not uncommon that different departments require different sets of applications and resources. In education, however, there is a distinct division of needs that must be balanced with the need for centralization across administrators, teachers, students and staff.
Using virtual desktops and applications allows IT teams to provide the necessary resources to each grade level, course or subject matter without the added costs of physical hardware. A VDI solution grants centralized access to necessary tools and resources. Consolidating educational IT infrastructure makes it easier to secure, scale and maintain.
An expanded use of digital tools and virtual learning environments also increases the need for data interoperability. A recent Consortium for School Networking (CoSN) survey looked at cybersecurity spending in educational environments. It found that 60% of responding kindergarten through twelfth grade (K-12) schools allocated less than 10% of their technology budget to network security.
According to a 2017 EDUCAUSE Core Data Service Benchmarking Report, less than 5% of college budgets are dedicated to IT spending. Further complicating matters is that in higher education, only 20% of school IT budgets are expected to be used toward risk mitigation. Since student and staff data is stored on a central server instead of various end-point devices, VDI also improves educational security. If a user's device is lost or stolen, it won't compromise data or network security.
The Learning Counsel surveyed over 30,000 US K-12 schools to analyze the current state of educational technology. Of those survey respondents, 28% still have decentralized digital resource planning. This means it is up to individual teachers to select and sequence content and applications for their lessons.
In addition, the survey reveals that most schools still rely heavily on whole-group, synchronous learning. This presented additional challenges when teachers and students had to shift to online instruction. VDI technology can help schools centralize all digital resources and lessons, which means teachers spend less time manually researching and building digital learning content.
Ensuring Educational Equity
The transition to online learning in 2020 also highlighted several pre-existing educational inequities. Before the pandemic, schools and colleges helped alleviate these digital inequities through on-campus computer labs and Wi-Fi access.
The rapid transition to virtual learning, however, required complete dependence on a digital device and a reliable, off-site internet connection. As a result, many teachers and students struggled to make online classes work. Without reliable home Wi-Fi and local library access, some students ran out of options to keep up with their school schedules.
When colleges and universities sent students home, most offered refunds on living and meal expenses, as well as fees for student activities that would no longer take place. However, most did not offer refunds on tuition. They argued that students could still receive credit for courses that they completed online.
Students disagreed. Some even sued, arguing that online instruction is less valuable than in-person learning. Not only did students lose tuition money intended for an in-person experience, but also they may have incurred additional costs if they had to repeat the course.
Learning loss goes beyond the basics of reading, writing and math. It also contributes to skill loss, which may leave students unprepared to succeed at future job opportunities. The Organization for Economic Cooperation and Development (OECD) estimates that school disruptions could lead to a skill loss that results in a 1.5% drop in global economic output for the rest of the century. In the US alone, that represents a $15.3 trillion economic loss.
Investing in Educational IT Infrastructure
The underinvestment in technology and the pandemic's effects on school closures and student progress have highlighted several education IT needs that schools must prioritize:
Provide students and teachers equal access to centralized education resources from any device, from any location, at any time.
Deliver a consistent user experience that is easy and intuitive.
Supply the capacity for the increase in network traffic that videoconferencing, live streaming and other new functions require.
Ensure the security of all education data, user identity information, and internal and external access.
Educational IT teams must be prepared for future disruptions. With the right tools at their disposal, IT teams are the enablers of effective remote learning environments. One such tool is a virtual desktop infrastructure.
With VDI, IT departments can create and manage virtual desktops and applications that bridge the gap between campus and off-site environments. VDI centralizes and streamlines the deployment process for IT teams and allows them to deploy and configure virtual learning environments more quickly and cost-efficiently.
When instructors and learners have centralized access to important tools and resources, it ensures learning continuity during times of disruption or crisis. VDI solutions allow students, teachers and administrators to access educational data at any time, from any location, using any device or OS they choose.
This is especially helpful for those students who lack a home desktop computer or laptop because they can use another device, such as a phone or tablet, to replicate the desktop environment.
Enhance IT Operations to Provide a Better Educational Experience with Parallels RAS
Parallels RAS is an all-in-one VDI solution that removes the need for expensive upgrades, complex licensing and outside technical support. It's a simple, effective solution to upgrade IT infrastructure while reducing spend.
By lowering the total cost of ownership (TCO) of a school's VDI solution, Parallels RAS allows educational institutes the freedom to spend their resources on other important areas. For example, the costs saved on hardware requirements and third-party support can be diverted to supply students and staff with digital devices.
In addition, Parallels RAS provides a superior experience on mobile devices, which means that students and staff alike can get work done effectively on tablets or smartphones if they lack access to a desktop or laptop computer.
To address the gaps in learning that occurred during the pandemic, and to be ready for future learning disruptions, schools must make education IT a priority. IT teams must have technology that enables students, teachers and administrators to have equal access to education, at any time, at any location and on any device.
Learn more about how Parallels RAS can power your education IT initiatives.