Meet Stephan Buschmeier, the Sales Engineer for Central Europe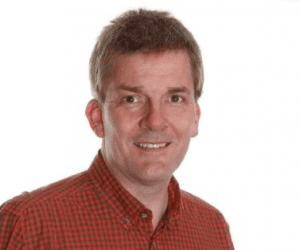 With over a decade's worth experience working in various roles within the German market, Stephan Buschmeier, the latest addition to the Parallels RAS team, offers significant insight in how to attract new customers amidst evolving market conditions and challenges.
During this interview, we discuss Stephan's vision for channel evolution, the IT Market opportunities, and what drew him towards Parallels and the role of Sales Engineer for Central Europe.
Why did you join Parallels?
Working in the virtualization and cloud market for as long as I have, I became very familiar with the advantages that VDI (Virtual Desktop Infrastructure) and application and desktop delivery solutions offer businesses. In time, by working sales within the German channel, I also became familiar with these solutions' strengths and weaknesses, and the best way for proposing them to market.
Looking at the market today I can say that although the interest  for cloud computing in Germany is growing exponentially, many organizations are still intimidated by the expensive price point of VDI and Application delivery solutions.
Parallels Remote Application Server is different. Its lower price point and mobile performance showed me that Parallels thinks differently, that they care about their end user's financial wellbeing and success, and that as a consequence of that, we would be able to show the channel a true alternative to the expensive Citrix-VMware duopoly.
How do you see Parallels Remote Application Server being deployed in the channel?
Beyond being the most cost-effective application and desktop solution, Parallels RAS offers great mobile support. Its clients for iOS and Android devices not only allow for Windows applications to be delivered to these devices, but also enable effortless mobile productivity. With Parallels RAS, employees are empowered to use the native touch gestures of their mobile devices while working on the delivered applications as if they were natively designed mobile apps.
Importantly, with cloud solutions becoming so popular, and Parallels RAS capable of being deployed in an on-premises, hybrid, or 100% cloud environment on AWS (Amazon Web Services) and Microsoft Azure, this solution will allow our channel partners to satisfy the growing demand for greater IT flexibility.
What is the plan for the channel in Germany?
With the European Union's GDPR regulation coming in force next year, I think it's important that we continue to draw awareness to the importance of data centralization and the protection it can offer against cybercrime such as with the WANNACRY attacks.  We believe that Service Providers (SPs), leveraging on Parallels RAS will be able to offer better service, increasing data security while reducing IT costs.
Moreover, our effective SPLA and partnership program and the free training and certification they include, will help SPs acquire all the tools they need to keep on growing their business.
What opportunities are you hoping to help generate for our partners?
By offering a product that is 60% less expensive than the competition's, Parallels can help its channel partner out-price and out-maneuver the competition, especially in the SME (small to medium sized enterprise) market. With this sector of the market still largely untouched by competitor solutions, our partners can expect to generate significant growth very quickly. Moreover, with our deal registration engine in place, we will be able to protect their deals and ensure extra margins.
Over the next 5 years, what opportunities do you foresee there will be for IT resellers?
What I've seen so far in terms of the evolution of IT, tells me that over the next 5 years we will see a consolidation of VDI technologies that might have struggled to take off originally, because users need to always stay connected and work seamlessly with the same experience across all devices.
The affirmation of the public cloud, even in a traditionally exclusive on-premises market such as Germany, will drive more changes in the industry with companies willing to run certain applications locally – perhaps on a hyper-converged solution – with other applications being run over the public cloud. With all this in mind, the path seems very clear: businesses are looking to embrace all the advantages of cloud computing, but are not willing to pay the high fees in term of price, complexity and infrastructural investment.
The resellers and service providers that will be able to provide all advantages within a single solution at the right price, will gain market share. I am here to help these resellers increase their value to the market and beat the competition.
What do you think of Parallels RAS v16?
With what I've seen of Parallels RAS version 16, it is evident that this solution has been improved in a very significant way in terms of its ease-of-use for both end users and administrators. With the new Microsoft PowerShell API, pre-tested VDI templates and linked clones, administrators can spend even less time configuring their environment. Likewise, by introducing Turbo.net application provisioning and containerization, legacy applications or conflicting applications can now be delivered to any device instantly.
End users will also experience a more seamless performance when using their iOS and Android devices, as the new clients created for these devices allow for shortcuts that quicken work processes and further transform these devices into viable workstations.
The improved User Interface (UI) and HTML5 client customization will also increase the attractiveness of the solution to those businesses who want to deliver a personalized experience to their users.
In short, the new Parallels RAS continues to offer the best value among application and desktop delivery solutions by improving on the ease of use and interactivity that helped establish the technology as a leader in its sector.