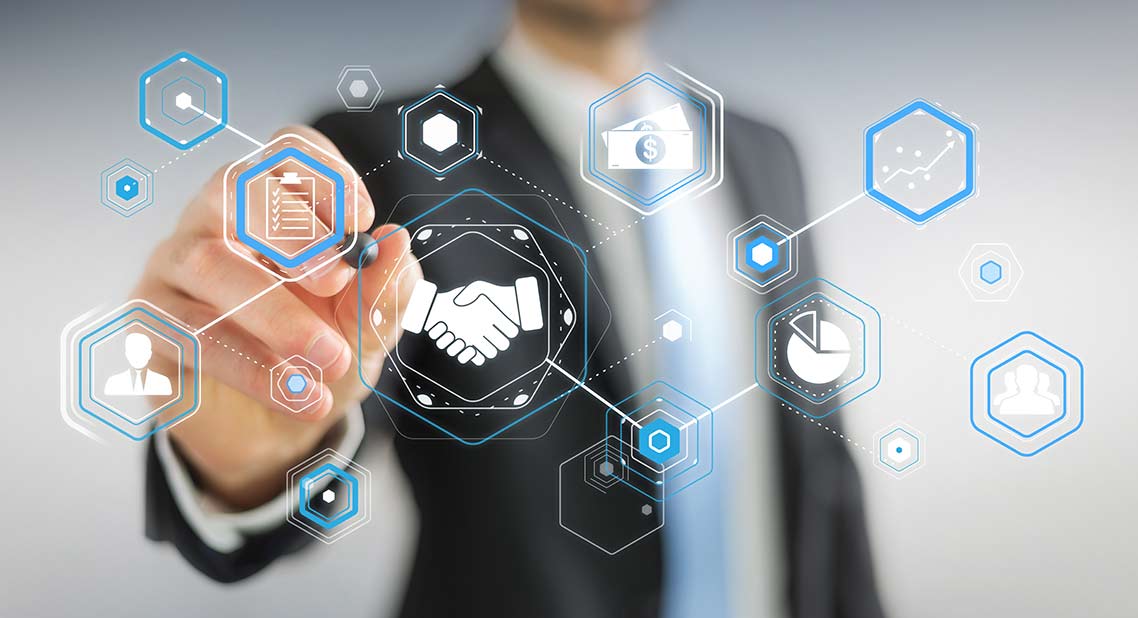 Parallels Announces a New Strategic Distribution Agreement with Exertis
Parallels® has a new strategic agreement with Exertis—a UK-based, global distributor of business, consumer and enterprise products. The partnership will see Exertis effectively distribute Parallels Remote Application Server (RAS), an all-in-one virtual desktop infrastructure (VDI) solution, to the UK market.
Exertis is a leading technology distributor in the UK with a comprehensive and multi-faceted perspective on the IT sector. It helps distribute products and services from well-known brands such as Google, Microsoft, Dell EMC and Samsung, among others. Adding Parallels RAS to the Exertis portfolio will now assure that over 13,000 resellers and retailers access a cost-effective and straightforward VDI solution.
Parallels RAS is a comprehensive VDI offering that users can use to securely access virtual applications and desktops anywhere, anytime and on any device—PC, Mac, iPad, iPhone, Android phone and tablet, or any HTML5-compatible browser. It is simple to set up; businesses can be up and running in as little as one day, delivering virtual applications and desktops to any device with a free Parallels RAS trial.
Parallels RAS is also cloud-ready. Businesses can host it easily via Microsoft Azure, Amazon Web Services (AWS) or on-premises datacenters. As such, it provides a fast, flexible and scalable way to deliver applications and desktops for small and medium-sized businesses (SMBs) and large enterprises.
Data protection is top-of-the-line with Parallels RAS. Besides centralizing corporate resources, Parallels RAS also offers additional security layers with features such as multi-factor authentication (MFA), data segregation, advanced filtering, single sign-on (SSO) authentication, kiosk mode, and smart card authentication, among others.
"Adam Blackwell, General Manager – Software Defined Storage at Exertis Enterprise, says, "We are pleased to be launching our flagship VDI offering in our Enterprise portfolio. With the ongoing focus on remote working for many, a safe and secure remote working solution has never been more important. Additionally, with so many companies still without virtualized environments, this is the perfect time to offer such flexible business readiness solutions to our customers."
He continues: "Parallels delivers IT agility whilst reducing complexity and costs, and customers can easily scale up and down – only paying for what they use. We have complementary vendors in our Enterprise portfolio to create a compelling offering and are excited to now offer these benefits over legacy-based VDI solutions to our customers."
"Through the deployment of our cross-platform solution Parallels Remote Application Server (RAS), users will be able to gain access to any Windows application from any device," says Matthew Molloy, Channel Sales Manager UK&I, Parallels. "Working with a well-respected distributor like Exertis allows us to deliver this solution effectively to the UK market. We are confident that our technology will complement and enhance the strong portfolio of enterprise solutions Exertis currently provide their reseller partners. Their experience and expertise in the UK make them an ideal Parallels partner, capable of channeling our expertise to meet the dynamically changing needs of the market."
About Parallels
Parallels® is a global leader in cross-platform solutions that make it possible and simple for businesses and individuals to use and access the applications and files they need on any device or operating system. Parallels helps customers take advantage of the best technology out there, whether it's Windows, Mac, iOS, Android or the cloud.
Parallels solves complex engineering and user-experience problems by making it simple and cost-effective for businesses and individual customers to use applications wherever they may be—local, remote, in the private datacenter or in the cloud. Parallels, a business unit of Corel, has offices in North America, Europe, Australia and Asia. Visit parallels.com/about for more information.
In December 2018, Parallels joined the Corel Corporation family. With this consolidation, Parallels became part of a notable collection of the world's leading brands, such as CorelDRAW®, WinZip®, MindManager® and ClearSlide®. Parallels has its headquarters in Bellevue, Washington, with other offices in Europe, Australia, Singapore, Japan and China. Visit parallels.com/about for more information.
About Exertis
Exertis is a global leader in technology distribution, playing an integral role in supplying cutting-edge technology solutions to its customers. For over 40 years, Exertis has distributed business, consumer and enterprise products from the world's well-known brands such as Google, Microsoft, Dell EMC and Samsung.
Exertis is a wholly owned subsidiary of DCC plc—an FTSE 100 company—with a turnover of more than £3.913 billion and represents over 700 brands in the UK alone. In 2020, Exertis emerged the winner within the Best Company to Work For category at the CRN Sales & Marketing Awards. Visit exertis.co.uk for more information.