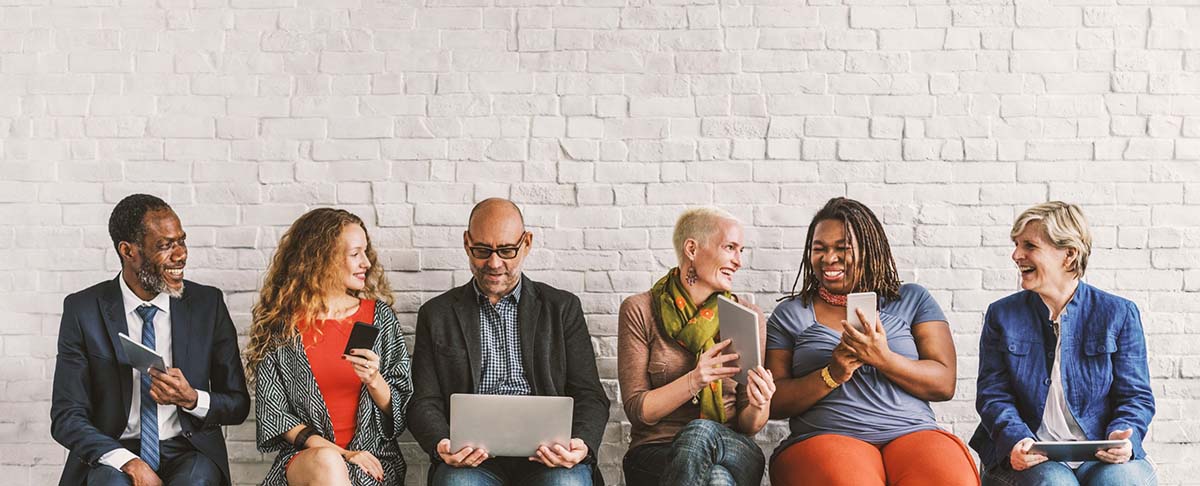 How Can Parallels RAS Meet Your Workforce Mobility Objectives?
An Introduction to
 Parallels RAS
Virtualization solutions have been around for a while, but why relevant more than ever today? Users have different types of needs when it comes to working, specifically being able to work on their device of choice. IT teams need to be able to handle these requests and provide employees with the capabilities to work on the devices they want, from anywhere. 
Whether you're utilizing an on-premises or a cloud-based system, it's clear that the future of IT in organizations is mobility. Data systems and services need to be able to be accessed from anywhere. Such accessibility requires the necessary functionality to monitor and control the IT infrastructure to make sure it's secure, and provide a beneficial customer or end-user experience within the constraints of an IT budget.  
How is it possible for one solution to provide all these capabilities? Parallels Remote Application Server (RAS) is an all-in-one remote application delivery and VDI solution that provides your end-users access to desktops and apps anytime, anywhere, on any device. 
How Can Parallels RAS Meet Your Workforce Mobility Objectives?
Studies have shown that working remotely increases employee satisfaction and morale. Moreover, 69 percent of Millennials believe office attendance is unnecessary on a regular basis. Employers need to think about ways to make flexible work arrangements feasible. With Parallels RAS, your employees can work from any location with full continuity.   
Parallels RAS provides seamless access to digital workspaces from any device, including  Mac, Linux, Chromebooks, iPads, iPhones, Android, and any HTML5 browser. The Parallels RAS Client enables employees using IOS and Android to benefit from native gestures such as swipe, drag, tap to click, and zoom in. 
Moreover, with multitasking, users can switch between multiple open files on-demand – use different apps simultaneously on the iPad, including the slide over and split view.
Enhanced Data Security
Are you worried about data breaches and compliance issues? Parallels RAS enhances data security by centralizing data, and helping organizations adhere to data policy compliance such as PCI-DSS and GDPR. Parallels RAS provides the tools to restrict and monitor access to sensitive data efficiently.   
IT admins can convert Windows devices running 7 to 10 into a secure kiosk likes mode without replacing the operating system. This option limits your users from changing the system settings or installing a new application, providing administrators with a higher level of control.   
If organizations have legacy applications that only run on Windows, by installing Parallels RAS, you can provide access to that app on any device with an excellent user experience.  
Agile IT Infrastructure
Parallels RAS provides you with the flexibility to quickly scale your IT infrastructure by giving you the choice to leverage on-premises, hybrid, and public cloud deployments, with disaster recovery included. You're able to meet market demands because you're ready to respond in real-time for unplanned situations, such as any disruption that risks the continuity of your business operations. Enable the mixing and matching of different technologies – pick and choose what OS, hypervisors, and hyper-converged solutions work best for your organization.  
Reduce Costs
In most physical on-premises server-based environments, servers are heavily underutilized, using 5 to15% of their capacity. With a VDI  approach, the hardware utilization increases because one single machine now holds multiple virtual machines – applications no longer need to run on their own server, and each virtual machine on the physical machine now runs itself.  
Parallels RAS reduces complexity because it's straightforward to deploy. The learning curve is super-fast as it's incredibly straightforward to use. Minimal knowledge is required and full Parallels RAS training is provided free of charge. There are no expensive add-ons; everything is encompassed, including enterprise features such as load balancing, monitoring and reporting, and 24/7 customer support.  
Automation Tools
Parallels RAS provides the capability for client auto-configuration. You can enroll new users and enable access to publish applications with a single click. Manage and monitor multiple farms from a single pane of glass. Enable the automation of complex and repetitive tasks utilizing PowerShell and REST API commands. Parallels RAS even has a wizard-based deployment – effortlessly publish a wide range of applications and desktops via the wizard, automatically generating and deploying configurable Parallels RAS templates. 
Licensing
Parallels RAS utilizes concurrent user licensing. Users can establish any number of connections to Parallels RAS as long as the number of users simultaneously accessing Parallels RAS does not exceed the number of available licenses. What does that mean exactly? We bill you in arrears. We bill you for the concurrent users that you use in arrears every month. Let's say you have 500 users in March and April, you pay for those 500 users, and then in April, you use 300 users, you pay for that in the next month, and so oh. You're utilizing Parallels RAS as you need it.  
Parallels RAS Provides Seamless 
Access for E
mploy
e
es
Parallels RAS provides you with a high-performance, intuitive end-user experience. No matter what industry you're in, employees need to be satisfied in the way they access data applications and information – helping to make your organization profitable and one that retains and attracts new talent. 
Don't just take our word for it—try it out yourself. Download your 30-day Parallels RAS trial or view a demo.  
Like what you see?  Read more on how to buy Parallels RAS.