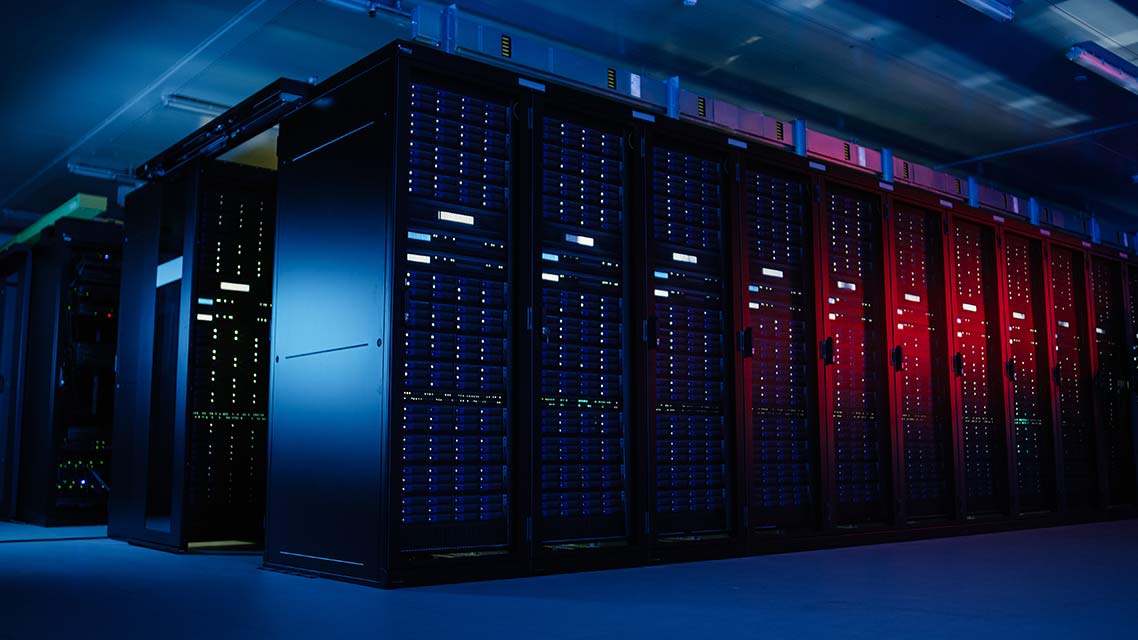 Parallels RAS with HPE Hyper-Converged Innovation: A Winning Combination
HPE Hyper-Converged Innovation
The advent of cloud computing has transformed the way organizations manage their IT networks. Gone are the days when offices were tied to a physical location; the cloud has enabled organizations to set up virtual offices in remote locations. Along with flexibility and innovation, cloud computing presents certain challenges as well. Managing dynamically evolving VM sprawl is a notable one. Moreover, data center management often involves six to eight different IT solutions that are managed by different people, with each solution having its own management user interface. HPE Hyper Converged solutions are designed to resolve these data center management challenges.
Hyper-convergence integrates storage, compute, and networking resources to deliver a turnkey solution that simplifies IT management, optimizes resources and reduces the total cost of ownership. Hyper-Converged Infrastructure (HCI) solutions involve x86 servers layered with a specially designed software solution on top. HCI solutions integrate storage, compute, and networking solutions in a single appliance, which means you can simplify IT management by managing the data center infrastructure from a single dashboard. In addition, resource scaling is efficient. When you scale up resources in a traditional data center infrastructure, certain resources are over-provisioned. In an HCI environment, however, every resource is optimally scaled. With a predictable infrastructure, you can make future-proof investments. Modular scaling ability allows organizations to effectively leverage resources to meet changing business demands.
To capitalize on this growing trend, several vendors are in the HCI market. Hewlett Packard (HP), Dell, Nutanix, Cisco and Scale Computing are some of the leading vendors in this segment. There are two approaches to hyper-convergence. One is the EVO: RAIL platform, a reference architecture from VMware that integrates storage and management functions into the VMware hypervisor. The other approach is to use proprietary software that embeds storage and management functions in a hypervisor. This software is installed on x86 server hardware. Hewlett Packard Enterprise (HPE) hyper-converged solutions use this approach.
HPE Hyper-Converged Solutions
HP has been a leader in the computer hardware segment, with years of experience building a versatile range of computing devices. HP is now a market leader in the hyper-converged market.
HPE SimpliVity is a hyper-converged infrastructure (HCI) solution in a single device with management, optimization, and healing capabilities. Harnessing machine learning predictive analytics from the integrated HPE InfoSight AI engine, HPE SimpliVity features built-in backup and disaster recovery, always-on deduplication and compression, extreme scalability, and simple VM management. HPE SimpliVity makes it easy to deploy highly scalable and secure virtual desktop infrastructure (VDI) solutions that are also configurable based on your requirements and budget.
With HPE SimpliVity, you can build resilience into HCI using either RAID or Redundant Array of Independent Nodes (RAIN) architectures, or a combination of both. HPE SimpliVity supports graphics virtualization and integrates with Citrix and VMWare, among other solutions. HPE SimpliVity's performance has been validated by Login VSI, the benchmarking standard for VDI solutions.
Benefits of HPE Simplivity
The benefits of using HPE SimpliVity for your HCI include:
Easy setup and maintenance
The HPE SimpliVity device has everything you need for setting up HCI in your organization. You can set up a whole HCI much faster using the platform. If your organization needs to scale up the infrastructure, the device can be reconfigured to accommodate your changing demands. HPE SimpliVity approximates the benefits of the cloud and at the same time retains the advantages of on-premises architecture.
Lower hardware requirements
Not only is everything contained in a single device, but it also features deduplication out of the box. Thus, if you do not need a feature, you do not need to run it. In addition, always-on compression means lower storage requirements. All of these considerably lowers your costs and lessens your IT staff's workloads.
Simplified and streamlined IT management
HPE SimpliVity's capabilities are contained within a single device and administration is performed from within a unified dashboard. All your data centers and offices can be viewed from within the dashboard. The platform can also be integrated with your current systems to make a consistent whole. It can be used to manage both your VMs and your entire HCI. Your IT team spends more time supporting users and less time managing your infrastructure.
Built-in resilience with backup and disaster recovery features
The platform is built with resilience in mind, without requiring any add-on. Its data protection capabilities mean your organization can rest from worrying about ransomware attacks. If your infrastructure goes down, you can have it back up again simply by restoring a couple of nodes. Built-in backups take just minutes, if not seconds, to restore. VMs are also included in backups. Less downtime means higher productivity and lower TCO.
Powerful encryption capabilities
Sensitive data is encrypted at rest, in accordance with federal regulations such as Sarbanes-Oxley and HIPAA.
Use Cases for HPE Hyper-Converged Infrastructure
Here are a few use case scenarios where HPE Hyper-converged Infrastructure can prove to be an ideal fit.
Virtual Desktop Infrastructure
A hyper-converged infrastructure is the best choice for VDI environments. With linear resource scalability, organizations can expand their VDI environments as needed. Flash storage or hybrid storage utilizing both flash and spinning disk storage allows enhanced performance. HPE SimpliVity deduplicates and compresses data at the storage layer for data efficiency and allows you to deploy more VMs on a single hyper-converged node without system slowdowns. Another reason for choosing a hyper-converged solution such as HPE SimpliVity for VDI desktops is that it provides data protection and availability. Desktops are replicated at secondary sites, and users can restore their desktops even after complete data loss.
ROBO Environments
In remote office/branch office (ROBO) environments, a hyper-converged platform can simplify management by providing centralized administration and complete visibility across all sites. Data deduplication, compression and a simple building block architecture provide data efficiency and enhanced performance. HPE SimpliVity utilizes Predictive Analytics for scaling resources across remote sites, while the data reduction feature allows data replication across other office branches over slow WAN. Replicated data can be retrieved in the event of data loss.
Mission-Critical Applications
With HPE SimpliVity, you can virtualize mission-critical applications without worrying about data protection or resource shortage. With AI and Predictive Analytics, HPE simpliVity allows you to scale resources ahead of time. Just add more hyper-converged nodes to increase storage, performance, CPU and RAM, all at once and from a single administrative platform.
Consolidating Data Center
HPE SimpliVity consolidates data center components- storage, compute and hypervisor- and simplifies your IT environment. Data reduction, deduplication and compression optimize storage utilization and eliminate the need for additional components like backup software, SD arrays and WAN accelerators.
Test and Development
HPE SimpliVity provides a production-like environment for fast incremental turn arounds. It is ideal for test and development for organizations that lack the required capabilities. Organizations can manage their HPE SimpliVity environment without special management skills. Production and integration environments can be cloned within minutes, providing increased flexibility and scalability.
Parallels RAS and HPE Hyper-Converged Solutions: An Ideal Combination
While many converged infrastructure solutions such as VCE Vblocks are high-end products geared toward the heavy workloads of large enterprises, HCI solutions are smaller and priced to suit businesses of all sizes. When combined with Parallels Remote® Application Server (RAS), HCI solutions become extremely cost-effective.
HPE works with Parallels RAS to provide an end-to-end VDI solution that's simple to manage and quick to deploy. HPE hyper-converged systems are optimized for deploying virtual workloads. The system integrates servers, a hypervisor platform, storage and networking and management software in a preconfigured and optimized package. Together, Parallels RAS and HPE reduce the cost and complexity of remote application delivery to any client, anywhere.
Experience how to use Parallels RAS with HPE by downloading your free 30-day trial.