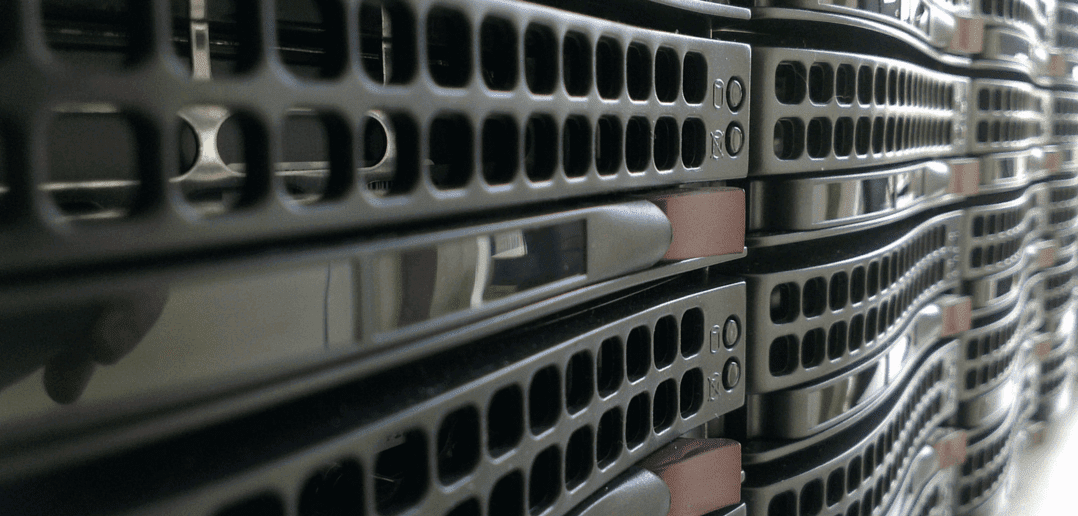 Hyper-converged systems are the future | Parallels Insights
Hyper-Converged Solutions
Organizations that are planning to upgrade or realign their datacenter solutions have to consider one important innovation: hyper-converged systems. Hyperconvergence has taken the IT storage world by storm. A hyper-converged infrastructure (HCI) enables businesses to integrate multiple IT segments into a single entity while reducing the cost and complexity involved in the process. Businesses can depend on a single vendor for support options.
What is hyperconvergence?
Hyperconvergence is a software-defined infrastructure that virtualizes all the elements of the underlying hardware. Hyperconverged platforms include a combination of the hypervisor for virtualization, a software-defined storage solution, and virtualized networking in a single system.
Hyperconverged systems allow storage systems, servers, and networking switches all to be managed as a single system, across all instances of the infrastructure. The major difference between converged and hyper-converged infrastructure is that everything ranging from storage area network as well as the storage abstractions are implemented virtually in software, in contrast, to physically in hardware as in converged infrastructure.
In simple terms, the hypervisor, storage, and server are all fused unto a single node. To scale the solution, additional nodes are deployed.
How Hyper-Converged Infrastructure Works
There are four closely connected software components on a hyperconverged platform:
• Virtualization of storage
• Virtualization of computers
• Virtualizing the network
• Modern management practices, such as automation
Hyper-converged infrastructure vs Converged infrastructure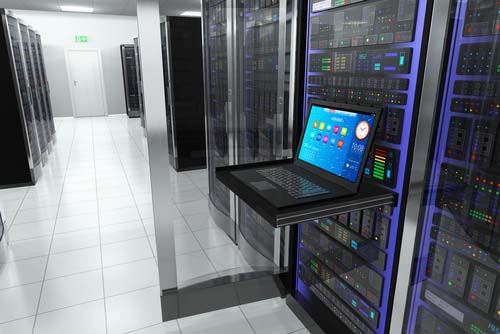 Hyperconvergence has not appeared out of the blue; it is the next level of converged infrastructure. In a traditional IT environment, the storage staff handles all operations such as procurement, provisioning, deployment, and support. The same is the case with the server and networking staff. Instead of managing multiple departments, components, and training sessions, hyper-convergence enables you to combine all these components into a single entity. When computing, networking, storage, and virtualization tools are integrated as a software-defined framework, it allows organizations to scale out by leveraging innovations at the storage controller software layer.
Converged infrastructures are intended to do the same. However, hyper-converged systems focus on data control and management, so they offer software-defined storage without focusing on networking. In a converged infrastructure, separate components are engineered together for an integrated IT environment. However, a hyper-converged infrastructure is a modular system that is designed to scale out by adding extra modules. Moreover, they are built on low-cost x86 hardware. They come with a simplified architecture and a simplified management system. Hyperconverged systems are available as software, appliance, or reference architecture. You can either buy a pre-manufactured system or build your own HCI system.
Who uses hyper-converged systems?
In today's highly competitive IT world, businesses are required to instantly provision resources. Simplicity and flexibility are the two important requirements. Organizations are looking at agile software development methodologies that provide a greater level of flexibility to get new applications up and running. Hyperconverged systems are the answer. However, the technology is still in the early stages. Most businesses are only using hyper-converged systems to deploy virtual desktop infrastructure, analytics, and general-purpose workloads. Very few companies use them for mission-critical applications and high-performance storage. However, this is expected to change quickly as organizations become more familiar with this technology.
Benefits of Hyper-converged systems
Simple Deployment. Most industry-leading virtualization solutions have their own Hyperconverged Infrastructure (HCI). Hence, deploying HCI becomes simple, especially at locations where local IT staff is not available.
Scalability. Since HCI has node-based architecture, it is easy to scale it up in accordance with the resource demand. It follows a building block approach, thus allowing organizations to build units as needed, thus improving scalability.
Lower Costs. Models used by HCI solutions is similar to that of public cloud providers, thus reducing upfront costs and infrastructure purchases. There is less equipment that needs to be purchased, maintained, and supported in HCI. Additionally, the recurring costs of supporting the HCI data center are lower in the long term.
Software-defined Storage. Software-defined storage has benefits of high reliability, redundancy, and data protection. Since HCI has software-defined storage, it reaps the benefits of software-defined storage, eventually ensuring connectivity and uptime.
Simple Management. HCI solutions usually have a simple to use interface that allows workloads to run on the VM/application level. Hence, the management of the infrastructure becomes easier.
Better Performance. Hyperconvergence allows organizations to deploy diverse types of applications in a shared resource pool. Since each node of the infrastructure can handle everything ranging from processing, storage, and input/output operations, organizations can focus on applications rather than individual resource needs. This in turn leads to better performance.
Use Cases
Below are a few examples of real-world use cases of HCI:
1. Virtual desktop infrastructure (VDI) and desktop as a service (DaaS) deployments
Organizations can use HCI to create virtualized desktop instances with compute, software-defined networking (SDN), and software-defined storage (SDS) capabilities. You can then allocate these desktops to hundreds or even thousands of employees working remotely on any device, anywhere. Used this way, HCI creates a scale-out capacity, where each host becomes an island of compute, SDN, and SDS resources.
2. Remote office and branch office (ROBO) operations
Centralized management is a crucial consideration when managing a ROBO since it enhances security and lowers administration costs. HCI, through virtualization, can help you deliver highly centralized resources at lower costs without compromising much on performance.
3. Migration to the cloud
Most HCI solutions provide simple management tools that you can use to transition your resources from on-premise to the public clouds seamlessly. Today, many HCI platforms have integrated application programming interfaces (APIs) that you can leverage to move resources into public clouds and take advantages of backups, disaster recovery, and high availability.
4. Testing and deployments
A test and development environment often require a scaled-down production environment with a tighter budget than the production. Most HCI platforms have automated tools that can seamlessly replicate the test and deployment environment from a production cluster.
5. Backups and disaster recovery
HCI's centralized management capabilities allow seamless duplications of virtual machines (VMs) and data, both within the same cluster or different clusters. Organizations can use this feature to regularly back up their operations and create an effective disaster recovery mechanism.
6. Container Deployment
 Containers do not require a hypervisor and can work directly with the underlying operating system and hardware. Hence HCI's can help simplify the infrastructure of containers by allowing organizations to deploy dedicated HCI infrastructure or use hybrid models. Since containers simplify virtualization and HCI simplifies hardware, deploying containers on hyper-converged infrastructure is a natural fit. 
 7. Analytics and Machine Learning
 Yet another use case of hyper-converged infrastructure is analytics and machine learning. Machine learning and analytics systems need to grow with the constant feed of new data and should handle network and compute intensive tasks like streaming analytics. HCIs allow quick deployment, reliability, performance and scalability, thus making them a perfect fit for analytics and machine learning. 
The future of hyper-converged systems
Hyperconverged infrastructure is not the ultimate answer to datacenter issues; there are certain limitations. For instance, you have limited options when it comes to making a granular upgrade or tweaking the system. If the storage is low and the compute is good, you still have to add extra appliances to upgrade the computing as well. Another challenge is the collaboration between different departments. For instance, storage staff may not want to expand the configuration for computing requirements or vice versa. Going forward, these issues can be addressed. As multiple vendors are collaborating on datacenter designs, hyper-converged systems are surely going to be a pivot point in shaping the changing IT technologies.
Hyper-converged systems in VDI desktop delivery
With the entrance of hyper-converged systems into the data center, costs have dropped considerably. When combined with the powerful Parallels Remote Application Server (RAS) VDI desktop delivery tool, hyper-converged solutions become extremely cost-effective.
Parallels RAS is designed with hyper-converged technology in mind. It is easy to deploy and use, and can be easily set up using wizards. When the simplicity of Parallels RAS is combined with hyper-converged hardware, the solution becomes even easier to use and even more reliable and cost-effective. As a comprehensive VDI desktop delivery solution, Parallels RAS comes with all major virtualization components included with any license. The intuitive interface enables you to easily monitor and manage the VDI desktops. Support for a versatile range of devices means you can use VDI desktops hosted on the hyper-converged system on iPhone, Mac, Windows, Android, and Chrome. Parallels RAS benefits from key partnerships with Nutanix and HPE Hyper Converged systems. Together, we bring the best VDI desktop delivery solutions to the market by delivering greater performance, higher scalability, and increased operational efficacy while being easy to use and cost-effective.
So what are you waiting for? Click below to try Parallels RAS for free today!