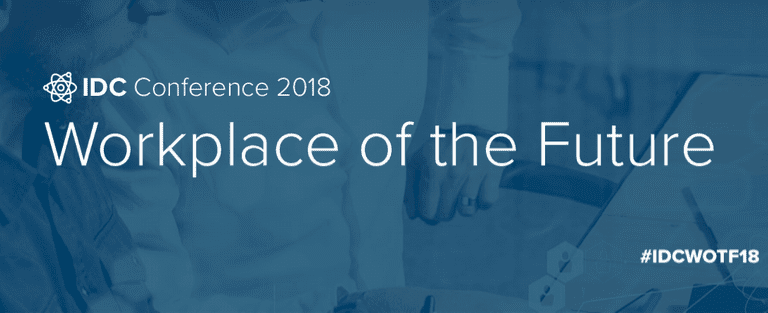 Parallels RAS team at IDC Workplace of the Future
We're excited to announce that the Parallels RAS team will present Parallels Remote Application Server (RAS) at the IDC Workplace of the Future in Munich, Germany on the 4th December 2018.
The Parallels team will meet and greet with IT decision-makers as well as showcase Parallels RAS — a virtual application and desktop delivery solution designed to overcome the high cost and complexity of traditional VDI deployments.
Parallels RAS is an easy-to-use, cloud-ready solution for delivering Windows applications and desktops anywhere, on any device. With intuitive configuration wizards, PowerShell integration, and pre-configured templates, Parallels RAS streamlines the deployment and management of Microsoft RDS and VDI while offering a seamless end user experience.
The IDC Workplace of the Future Conference 2018 promises to be a landmark conference with exciting lectures, interactive breakout sessions, engaging discussions and the opportunity to expand your own network.
Never before have the changes in the work environment been as fundamental, promising and challenging as they are today from an IDC perspective, there are three factors that are driving this development: the use of innovative technologies as part of digitization, the demographic effects of the next generation of employees, and new legislation governing DSGVO's handling of data and information that will impact the future of the workplace in 2018 and beyond.
The conference will provide cutting-edge insights from IDC, value-added exchanges with IT experts, exciting keynotes and best practice lectures, and plenty of opportunities for networking with experts and peers.
Parallels Sr Marketing Director, Alex Pantos, will be speaking to the audience on the Evolution of the digital workplace. Click here to view the agenda.
What: Parallels RAS showcase at IDC Workplace of the Future   
Where: Hotel Vier Jahreszeiten Kempinski in Munich, Germany 
When: 4th December 2018
Register for the event and join us for this exciting opportunity to learn about the Workplace of the Future!
If you have any questions or would like to learn more about Parallels RAS, please contact us.