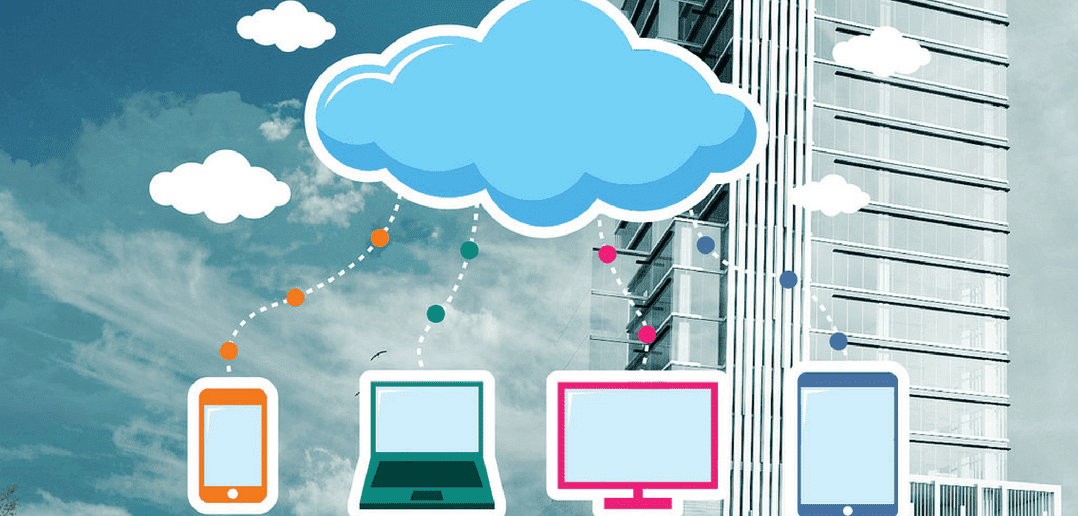 Achieve IT business continuity | Application Delivery
In today's highly competitive IT world, IT business continuity is a key element to keep businesses competitive. With the cloud revolution, businesses are now able to centrally host resources so they are accessible by any remote device 24/7. Cloud environments can assist the business in delivering on the requirements to maintain business continuity. For instance, the Delta Air Lines outage in August resulted in a $100 million revenue loss for the company. According to Gartner, the average cost of network downtime per minute is $5,600. With the need for server-client-based solutions on the rise, businesses need powerful load balancing to ensure they can scale the infrastructure while keeping it easy to deploy and use.
The importance of business continuity
In simple words, business continuity refers to the ability to continue essential business operations during and after disaster strikes. It is a combination of risk management processes and procedures that helps establish full business operations as quickly as possible, without any potential interruptions to mission-critical services.
Business continuity is extremely important for small as well as large businesses because of the following reasons:
Business Continuity prevents potential disruptions to operations
In this time and era, any kind of downtime is unacceptable. Business continuity is hence critical to saving organizations from being attacked from further threats when they are already in a weak position. Since any disruption to operation can mean significant losses, business continuity plans are the perfect ways to prevent possible losses.
Business Continuity ensures the operation of mission-critical operations
In every organization, there are some operations and activities which take precedence over other operations and activities. The first step in creating a business continuity plan is to identify these operations and to make a plan to ensure that these operations are not disrupted, or can be turned up easily in case of an attack. Hence, business continuity saves money, company reputation, and time.
Business Continuity helps organizations identify weaknesses
A significant step in creating a business continuity plan is to identify the weaknesses prevalent in the infrastructure of the organization. It generally involves the creation of technical diagrams of systems, creation of contact lists, etc., which can serve to improve the communication, resilience, and technology of an organization even before any disaster strikes.
Business Continuity helps meet compliance needs
Business continuity can also help you deal with legal and compliance needs that are ever-increasing in every industry.
What is load balancing?
Load balancing is the process of distributing workloads among available computing resources to optimize resource usage and squeeze maximum throughput. Network load balancing allows businesses to balance network traffic between two WAN links in a simple way. It provides network redundancy by routing requests to alternate servers when the primary server fails. Network load balancers are key elements in VPN or VoIP networks.
Challenges with load balancing tools
To effectively manage or scale virtualization networks, you need a powerful load balancing tool. Microsoft offers Remote Desktop Services (RDS) that is mostly used for remote networks. The Network Load Balancing (NLB) component is a part of Windows RDS that works in unicast and multicast modes. It enables businesses to effectively load balance the traffic. However, configuring RDS is a big challenge. It involves long hours of configuration procedures. Moreover, there are multiple components that need to be installed, with NLB being one of them. Configuring and managing these components is not easy. Secondly, it mainly supports Windows, iOS, and Android devices. The functionality is limited when devices such as Chromebooks enter the network.
Other virtualization and application delivery solutions such as Citrix and VMware come with feature-rich packages. They effectively scale the infrastructure and support multiple devices as well. However, they pose the same challenge. Both tools require complex installation procedures that can only be performed by certified professionals. Moreover, these tools are not affordable for most mid-sized organizations.
Parallels Remote Application Server (RAS) is a comprehensive application delivery solution that is affordable for all businesses. While being feature-rich, Parallels Remote Application Server (RAS) offers the luxury of preconfigured components for simplified IT management. High Availability Load Balancing (HALB) is included and comes auto-configured by default.
Parallels RAS provides features to help deliver Business Continuity
Parallels Remote Application Server (RAS) takes the advantages offered by business continuity a step further. This tool is easy to deploy and manage. Its revamped version comes with an intuitive interface to provide a rich user experience while being easy to navigate across all options. Thanks to its central dashboard, you can monitor and manage the entire infrastructure with ease.
Parallels Remote Application Server (RAS) effectively balances application requests across multiple servers and prevents any server from being a single point failure. As an all-inclusive solution, it allows you to run many HALB appliances and supports an unlimited number of gateways. The best part is that Parallels RAS not only checks for available servers but also identifies available gateways to provide a rich and consistent end user experience. Additionally, it supports AWS Elastic Load Balancing (ELB), to increase agility, streamline management, cut costs, scale resources, and address workload demands.
Intelligent health monitoring of applications means users are redirected before a session is disrupted. Before forwarding a request to a server, the tool checks all relevant services for a higher redundancy, and disconnected servers are reconnected by default for a consistent user experience. It checks for counters such as CPU utilization, memory, and existing user sessions to determine the best available server.
Parallels RAS is a comprehensive application delivery solution that takes care of all your virtualization needs. Now, scale your infrastructure without complex network configuration or dedicated hardware, and use Parallels RAS to deploy workloads in Azure, thus creating a strong platform with high availability to ensure business continuity.
So what are you waiting for? Start a Parallels Remote Application Server (RAS) free trial today!
References