What Every IT Reseller Needs to Know about the Workplace Evolution
IT reseller hints!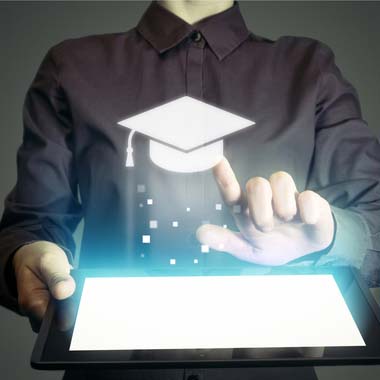 The contribution of an IT reseller is becoming more popular due to the rapid growth of technology and businesses worry about the lack of administrative skills present in their staff. The workplace has been going through some major changes lately. In many organizations, people no longer need to go to work physically all the time. Instead, they just simply connect to it. For IT resellers who understand not only what these changes imply but also the technologies that enable them, this phase of workplace evolution offers some golden opportunities.
How the workplace has evolved
A decade ago, if you presented managers with the idea of adopting remote working or telecommuting, they would have scoffed. Today, many companies allow employees to work remotely. Managers are beginning to understand that these practices can actually improve productivity and foster happier work environments, which in turn improves talent retention.
Where the opportunity lies for an IT reseller
Remote work is not something companies can easily roll out on their own. It wouldn't be wise for them to just let employees store corporate data on their personal devices, let alone work on that data from unmanaged applications. These insecure practices could expose sensitive files to various threats like data loss or malware.
The proper way to implement remote work is by running it through inherently secure technologies like virtual desktop infrastructure (VDI) or remote desktop session host (RDSH). These technologies enable employees to work on both applications and data without storing any of them on their own devices. But there's a problem: Most of these technologies are difficult to deploy and manage, especially for businesses that don't have large IT departments.
This is where an IT reseller like you can come in.
How an IT reseller can help
Because most application and desktop virtualization solutions require a high level of expertise, you obviously can't just sell customers an RDSH and/or VDI solution and leave them to their devices. You need to at least help them install, configure, deploy and basically prepare a turnkey solution in order for your customers to get value out of it. Yes, you need to do value-added reselling for you and your customers to gain mutual benefit.
Not an expert in VDI or RDSH? No problem.
But what if you're not an expert in VDI or RDSH? That shouldn't be a problem. The key to succeeding in this endeavor is to choose a proven solution that's also easy to use. That way you can offer added value without sacrificing your margin on expensive training or certifications.
One virtual application and desktop delivery solution that fits the bill is Parallels® Remote Application Server (RAS). Parallels RAS is known for being affordable and easy to use. In addition, it supports a wide range of deployment options, including public clouds—such as Microsoft Azure and Amazon Web Services™ (AWS)—private cloud, hybrid cloud, multi-cloud and even hyper-
converged infrastructure. You can pick the deployment that best suits you and your customers. It also has a REST API for easy integration with other solutions.
That's not all. As a value-added reseller (VAR), you can even join the Parallels RAS Partner Program, which gives you access to FREE training, among other benefits.
Parallels RAS is available as a 30-day trial for those IT resellers and VARs who want to give it a test run. Try it now.
---
References
Forbes | https://www.forbes.com/sites/jacobmorgan/2013/09/10/the-evolution-of-work/#1486f7d68067
VARStreet | http://blog.varstreetinc.com/understanding-the-var-business-and-its-challenges/
TechTarget | https://searchvirtualdesktop.techtarget.com/definition/virtual-desktop
Ace Cloud Hosting | https://www.acecloudhosting.com/blog/what-is-vdi-how-it-work/
BrainSell | https://www.brainsell.net/blog/2018/07/why-buy-software-from-a-var-partner-vs-the-vendor/
Parallels Technology Partners | https://www.parallels.com/products/ras/resources/tech-partners/