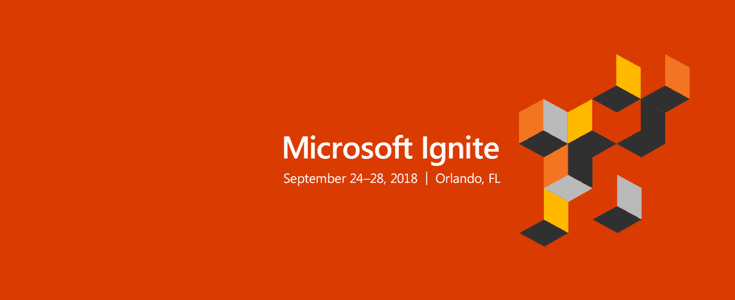 Parallels Is Attending Microsoft Ignite 2018 in Orlando
We're excited to announce that the Parallels team will be showcasing Parallels® Remote Application Server (RAS) and Parallels® Mac Management for Microsoft® SCCM at the Microsoft Ignite 2018 conference in Orlando, Florida, on September 24–28th, 2018.
At the event, the Parallels team will demonstrate how to get the most out of Parallels RAS and Parallels Mac Management.
Parallels RAS is a cost-effective VDI, application, and desktop delivery solution that allows employees to seamlessly access published resources from any device.
Parallels Mac Management not only extends Microsoft SCCM to manage macOS® but also leverages 10+ years of Windows administration experience by scaling it toward Mac® computers.
With deep experience in the IT field and virtualization technology, Parallels is ready to share its expertise on how to implement and deploy virtual desktop infrastructure (VDI) most effectively in any organization—no matter what size.
At Microsoft Ignite, attendees will have the opportunity to meet innovators and explore tomorrow's technology possibilities. It's also a great way to obtain the latest insights and skills from technology leaders shaping the future of cloud, data, business intelligence, teamwork, and productivity.
Parallels delivers to IT organizations across many industries, including education, healthcare, finance, and manufacturing. The straightforward, affordable, and comprehensive solutions deliver Windows applications and desktops to employees on any device connected to the cloud or on-premise datacenter.
What: Parallels at Microsoft Ignite 2018
Where: Orange County Convention Center, Orlando
When: September 24–28, 2018
Would you like to learn more about Parallels products? You can schedule a meeting with us at the event.