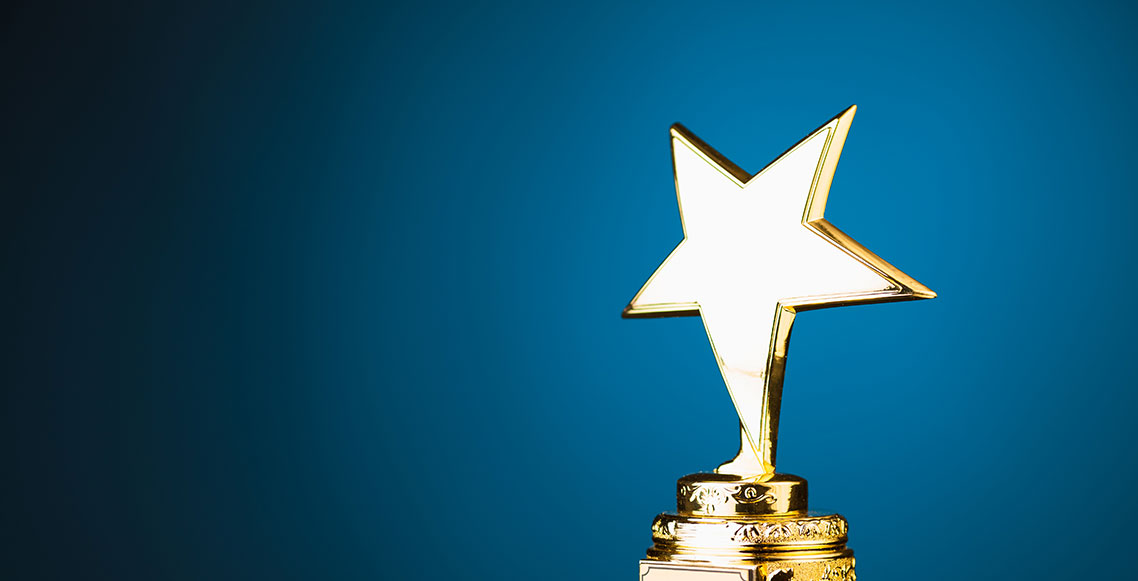 Parallels RAS: Winner of the MKB Best Choice Award!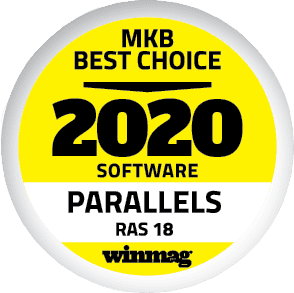 For the second year in a row, Parallels® Remote Application Server (RAS) has been selected a winner in the prestigious MKB Best Choice Awards 2020 in the Netherlands!
Parallels RAS delivers applications and desktops seamlessly to any device using virtualization technology, and its ease of use, speed, comprehensive feature set, accessibility and affordability are what set it apart from the competition.
These notable features are further underpinned by the release of Parallels RAS 18. Businesses may now enjoy integration with Windows Virtual Desktop, automated image optimization (improving usage speed), workload processing and endpoint hardware efficiencies, along with an incredibly refined user experience (UX).
Critics and consumers alike are thrilled with the support and optimization facilitated by the new version—which only enhances the remote working model we've all had to adapt to over the past year.
But this is just the tip of the iceberg in terms of the many improvements and innovations delivered by Parallels RAS 18. Read on for more!
Why Is Parallels RAS So Widely Adopted?
Parallels RAS ensures that employees can access company applications and data from anywhere, at any time. Windows applications may be accessed easily from a device and operating system of one's choice, be it a home desktop or laptop, tablet or even a smartphone. Business agility is enhanced by the ability to scale infrastructure on demand and improve data security via centrally managed access to corporate assets.
What's Brand New in Parallels RAS 18?
Parallels RAS has added many features to its list in the latest release. Some of them are:
Windows Virtual Desktop integration. Parallels RAS 18 greatly extends and simplifies the capabilities of Windows Virtual Desktop by integrating and managing all workloads and resources from a central point—the Parallels RAS Console.
FSLogix Profile Container integration. The Parallels RAS Console makes it easy to manage and configure the FSlogix Profile Containers required in multi-user virtual environments, resulting in reduced logon/logoff times, lighter traffic and processing load on file servers, mitigated risk for profile corruption and more.
UX Evaluator and advanced session metrics. Administrators now have a complete overview of user session details, thereby improving service delivery. Administrators or helpdesk can pinpoint issues faster and more accurately, providing a quicker root cause analysis. They can even troubleshoot on the fly.
Automated image optimizations. Administrators can now leverage different pre-configured optimizations for Remote Desktop Session Host (RDSH), virtual desktop infrastructure (VDI) or Windows Virtual Desktop workloads depending on the server type and perform all image optimizations from a single pane of glass.
RDSH and VDI local storage distribution. Clones may be deployed swiftly from templates to local disks of multiple independent Microsoft Hyper-V hosts, which greatly optimizes cost, simplifies local storage, leads to faster disk access and so much more.
Management portal. Designed with a mobile experience in mind, administrators may deploy, manage and configure the fundamental Parallels RAS components centrally, including RDSH, Publishing Agents and Secure Client Gateways, from any device, on the go!
Don't forget; Parallels RAS has always been known for its:
Flexible cloud deployment options.
Simple installation.
Enhanced data security.
Seamless user experience (UX).
Scalability and business agility.
Cost-effectiveness.
Interested in trying out Parallels RAS for yourself? Download a 30-day trial.