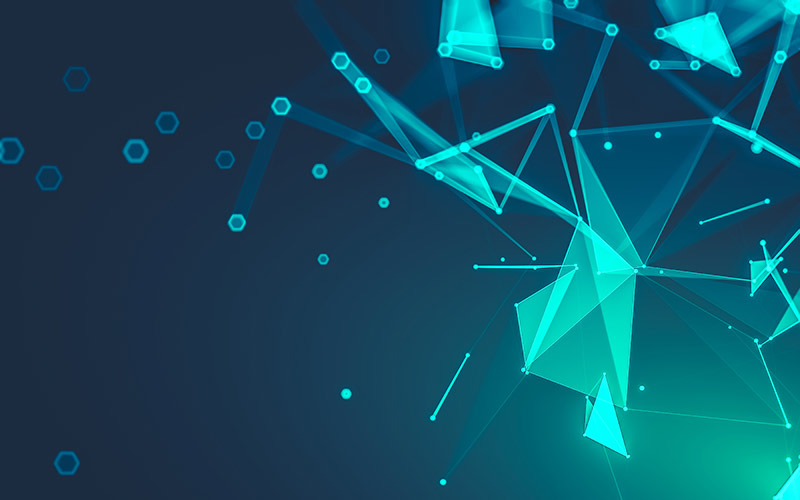 MKB Best Choice Awards 2019: Parallels RAS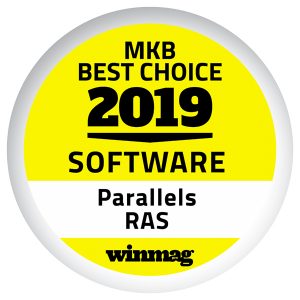 We are pleased to announce that Parallels® Remote Application Server (RAS) was a winner in the MKB Best Choice Awards 2019 in the Netherlands!  
Parallels RAS seamlessly delivers applications and desktops to any device using virtualization technology, and its ease of use, comprehensive features and affordability led it to beat the competition.   
What are the features of Parallels RAS?
Parallels RAS ensures that your employees can access company applications and data from anywhere, at any time. Windows applications can easily be accessed from a device and operating system of your choice, be it a home desktop, tablet or even your smartphone.   
Enhance business agility by scaling your infrastructure on demand and improve data security by centrally managing access to corporate assets.   
Enhanced Microsoft Remote Desktop Services
 (RDS)
Parallels RAS streamlines and centralizes RDS and virtual desktop infrastructure (VDI) management to allow the delivery of virtual apps and desktops to any device securely. It uses and complements the role of Microsoft RDS to offer added benefits to the end user.   
Cloud deployment options
Parallels RAS is flexible when it comes to cloud deployments. You can mix and match VDIs, hypervisors, hyperconverged systems and any cloud solution, allowing you to leverage the benefits of different technologies at once.   
Windows 10 
s
upport
With the inevitable End of Life (EOL) of Windows 7, Parallels RAS offers some relief by offering virtualized Windows 10 desktop and applications. It acts as the best tool to prolong the life of your PCs when you transition from Windows 7 to Windows 10.   
Simple installation
The installation of Parallels RAS occurs through a simple wizard-based Windows Installer (MSI) file, allowing all components to be installed directly from the same file. Parallels RAS streamlines infrastructure deployment and maintenance, freeing the IT administrator to work on other business-critical projects.  
Enhanced 
d
ata 
s
ecurity
Advanced access control, multifactor authentication (MFA) and granular client policies in Parallels RAS make it a solution that takes data security seriously. 
Multiple hypervisor support
Parallels RAS supports all major hypervisors, unlike other virtualization hosts. This extended flexibility allows you to create and manage virtual machines from different hypervisors in the same infrastructure. 
Seamless
u
ser 
e
xperience
 (UX)
Parallels RAS supports HTML5 browsers, Android and iOS—and has the best user experience. It retains workforce productivity by offering users a seamless experience that does not feel like they are using applications on a virtual machine. 
Scalability and business agility
 Parallels RAS is highly scalable, allowing workplace changes and demands for new applications to be accommodated effortlessly. You can automate repetitive tasks, reaping the benefits of straightforward management and flexible deployment to make your business agile.   
Parallels RAS is a solution that allows you to move all of your software and data to a central, secure, accessible environment. This ensures that you can always work, regardless of the devices you use or the locations where you work.   
Alternatives
Virtualization in itself is not a unique idea. Citrix Virtual Apps and Desktops (formerly XenDesktop) offers a similar but comparatively expensive solution. Additionally, Citrix's configuration is more complex than that of Parallels RAS. 
Benefits of Parallels RAS
After a relatively simple installation and configuration, Parallels RAS allows Windows applications to be used as desired via Windows, iOS, Android, Linux or Chrome OS clients.   
Parallels RAS can be hosted on-premises, in a datacenter of your choice or on both hybrid and public cloud, thanks to the facilitated setup for Microsoft Azure, Amazon Web Services (AWS) and the most common hypervisors and hyperconverged solutions.   
Resellers and service providers are handled by the Parallels partner channel. Take the first step toward adding virtualization to your existing services by looking at our partner page.   
More info:
parallels.com/products/ras/remote-application-server/