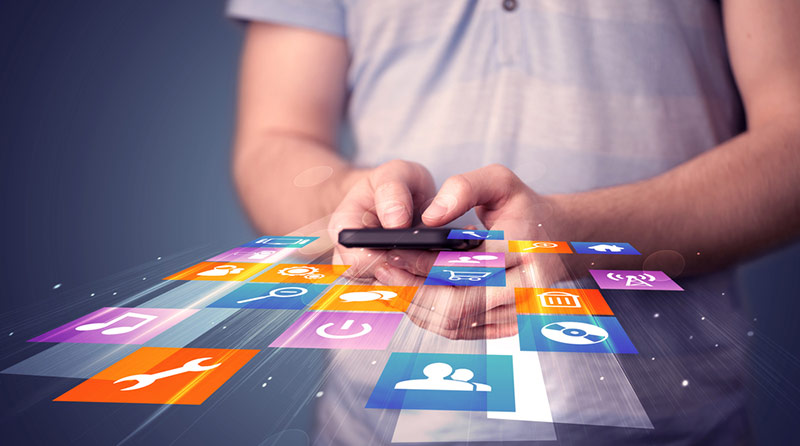 Mobile App Delivery Can Be Tricky But Beneficial | Parallels Explains
What 
A
re Mobile Apps?
Mobile apps are designed to run on mobile phones and tablets, among other compact devices. They remain as popular as ever, powered by growing demand for increasingly capable, feature-rich devices that approximate the performance of desktop machines. This is true even as smartphone penetration slows down and markets become more saturated. Increased usage of mobile data and internet penetration are the other factors behind the growth of mobile apps. 
Mobile 
a
pp usage and advantages
Despite their growing popularity and seeming ubiquity, mobile apps have yet to achieve their full potential. From less than $70 billion in 2015, it is estimated that mobile app revenues will reach $100 billion this year. By 2026, it is projected that mobile app revenues will reach more than $400 billion. 
With many people staying inside their homes because of the COVID-19 crisis, mobile app growth this year may exceed expectations. On the other hand, the current situation may dampen demand, but that remains to be seen. 
Enterprise mobile apps have grown in popularity in recent years, helped by the trend toward remote work and collaborative culture, especially among younger workers. However, there remain several challenges to the widespread use of enterprise mobile apps. 
Challenges while implementing 
m
obile 
a
pps
For one, the number of varying devices may be a challenge since the company will need to develop apps that are compatible across all these devices. Considering that many employees use their own device to access mobile apps, companies want to leverage this to save on costs. Difficulties associated with developing mobile apps for different devices may hamper enterprise efforts. 
Security is another area of concern. Mobile apps in the enterprise need to meet stricter security standards. Security is a must and an area that cannot be compromised—or data breaches may occur. Financial costs to the enterprise are also a distinct possibility, with regulatory agencies having the power to impose fines if needed.  
The current IT infrastructure within the enterprise may also present a problem. This is true regardless of whether the prevailing infrastructure relies heavily on on-premises servers or a mix of hybrid and public cloud servers. The complexity associated with deploying mobile apps within such an infrastructure must be considered. 
Parallels RAS can transform your infrastructure
Virtualization presents a way out of the above-mentioned issues. Parallels® Remote Application Server (RAS) offers a solution that gives you the flexibility to let your employees access your virtual mobile apps from anywhere, at any time. Parallels RAS offers secure access to centralized data while ensuring compliance to Payment Card Industry Data Security Standard (PCI-DSS) and General Data Protection Regulation (GDPR), among other standards. 
Give Parallels RAS a try by downloading your 30-day Parallels RAS trial or view a demo.  
References: 
Zenithmedia | https://www.zenithmedia.com/smartphone-penetration-reach-66-2018/ 
Mobileappdaily | https://www.mobileappdaily.com/mobile-app-development-trends 
Mobile Application Market | https://www.alliedmarketresearch.com/mobile-application-market 
Workforce Mobility | https://www.parallels.com/blogs/ras/how-can-parallels-ras-meet-your-workforce-mobility-objectives/