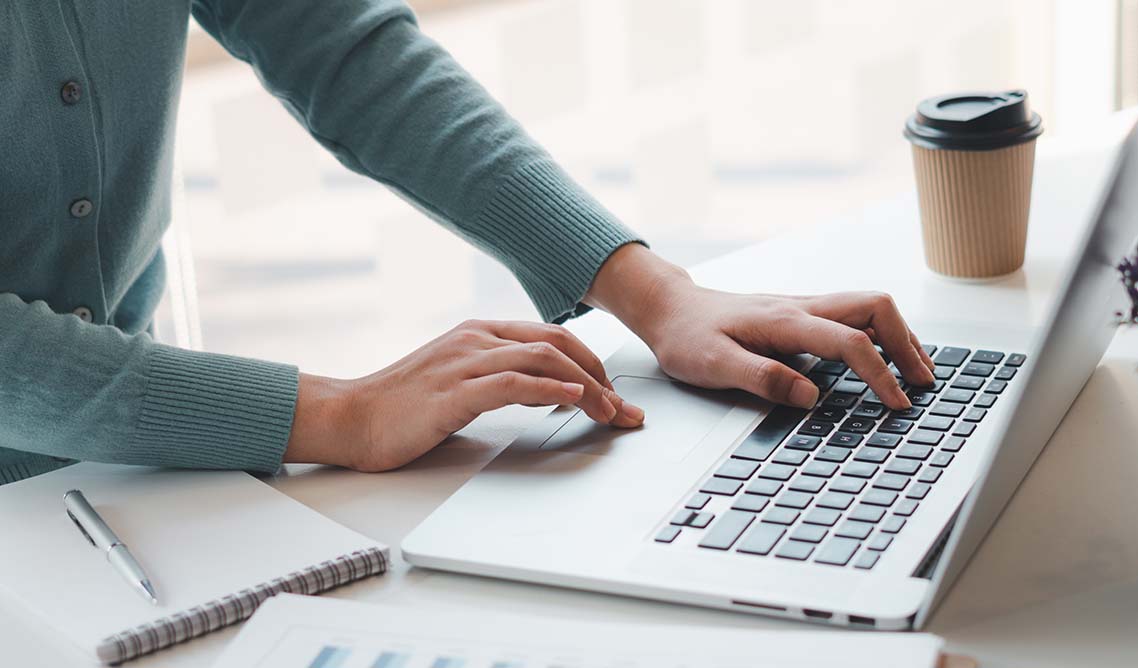 How to Optimize Your Hybrid and Remote Work Solutions for the Long Term
It's been over two years since the COVID-19 pandemic forever changed the way we do business and get work done, along with many other routine aspects of our lives.
In the beginning, most organizations had to switch to remote work as fast as possible in order to maintain business continuity and, in some cases, quite literally keep the lights on. But now that we're entering a more sustained period of recovery, it may be time to reassess the solutions your organization implemented during this frenzied time.
Regularly assessing the tools and solutions that your company is using is an important best practice, but after a major crisis, such an assessment can offer particularly valuable learnings as well as the opportunity for positive change.
In this article, you'll discover how your existing tools can be optimized for the long term to increase your return on investment (ROI) on what you've purchased while helping ensure the current and future success of your organization.
Improve the Employee Experience to Obtain and Retain Top Talent
If your company had to switch to remote work in a hurry, the overall user experience was not likely a primary concern—things just needed to function so users could gain essential access to work tools.
However, now that we're out of panic mode, at least to some extent, certain organizations have the luxury of stepping back to determine which solutions deliver an optimal experience that's efficient, user-friendly, and perhaps most importantly, cost-effective.
What's perhaps even more important, however, is understanding what employees want and need right now. We've all heard about the "Great Resignation" and the corresponding post-pandemic shift in priorities. Your organization's chief of human resources (CHRO) and leadership should be paying attention to what talent is asking for now, including workers' requirements for an effective and engaging remote or hybrid work experience.
There are about 50% more open jobs than there were before the pandemic, and over 4 million people have quit their jobs voluntarily since early 2020. Consequently, companies need to provide their current and future team members with tools that not only make their jobs easier, but also provide an optimized, personalized experience.
This type of optimal employee experience, or EX, can help organizations acquire and retain top talent in the long term. In fact, people who report having a positive EX are eight times more likely to want to stay at their company. One way that organizations can improve the employee experience is by providing them with a cohesive set of tools, policies, and solutions to help them succeed.
Optimizing the digital employee experience, or DEX, is particularly essential for companies with primarily remote or hybrid work environments or that rely heavily on digital technology.
For instance, 45% of respondents in a recent survey said the digital experience is extremely or very important to them—up from 42% in 2020 and 39% in 2019. However, the same survey reports that only 27% of companies have a DEX strategy in place.
While your company may have implemented multiple solutions rapidly during the pandemic, our new work-from-anywhere environments require closer examination of these tools.
Accordingly, optimizing the DEX via internal managers and external vendors or solution providers is necessary for remote and hybrid employees to be engaged, productive, and satisfied with their jobs—which can help decrease talent attrition or churn rate.
Enhance Remote and Hybrid Work for Peak Performance
Whether your organization is staying fully remote or switching to a hybrid model, it is likely that your IT team will need to figure out how to make various systems work together, and that should involve the support of the CEO and other members of the C-suite.
This might be particularly challenging in the new hybrid office environments, since you will likely have employees working from various devices and operating systems and accessing applications and desktops in several ways during the same week or even the same day.
Finding solutions that include virtual desktops and cross-platform accessibility, enable employee collaboration, and support cloud usage may all fall under the umbrella of hybrid office optimization.
With 70% of employees reporting that poor collaboration is limiting their productivity and wasting their time, better solutions are clearly needed. A VDI solution can support those tools and more. For example, MindManager® is a visual diagramming and productivity tool that facilitates real-time collaboration among remote teams to enhance project management and planning (and a whole lot more), and it works from any device, anywhere, at any time.
Streamlining your company's technology stack to ensure that everyone has access to the right tools to do their jobs without being overwhelmed with too many repetitive or redundant applications and software can be a big challenge, as companies of all sizes struggle with "IT bloat." For example, large companies report having 175 applications per user in place, on average, while smaller companies deploy around 73 applications per user.
This glut of solutions may prevent the most valuable or useful solutions your company has from being leveraged to their full capacity.
To that end, streamlining your organization's technology stack not only improves the overall employee experience but may also positively improve the bottom line and even help your company reduce its carbon footprint.
Migrate to the Cloud for Greater Speed, Flexibility, and Scalability
If your company has not yet moved to the cloud (e.g., public, private, or a hybrid of the two options), then migrating fully or partially to cloud storage could be part of reassessing the solutions that you have in place.
The cloud offers many advantages that are not only helpful, but necessary in our new normal. With speed, flexibility, and scalability all being primary reasons to migrate to the cloud, CIOs, CTOs, and the rest of organizational leadership should make moving to the cloud (and implementing the associated solutions that enable this migration) a major priority if they haven't already.
If security or compliance with industry regulations is a concern, virtual desktop infrastructure (VDI) technology enables companies to embrace a multi-cloud or hybrid strategy (as well as multiple technology options).
For example, with Parallels® RAS, an organization with Azure Virtual Desktop (AVD) users, virtual private network (VPN) users, on-premises Windows Remote Desktop Services (RDS) users, and other team members with remote PCs could enable all of them to access data and applications seamlessly in the private and public cloud.
Migrating to the cloud also helps companies become greener by reducing carbon emissions and therefore their carbon footprints. Being more environmentally friendly has shown to have a positive effect on a company's bottom line as well, so migrating to the cloud could result in budgetary improvement as well as environmental optimization.
Reduce Costs to Impact Your Bottom Line Positively
Price may not have been a major factor when your organization was switching to remote work, especially if paying more meant ensuring speedy or immediate access to business-critical applications. However, now that your business may be out of disaster-recovery mode, it could be time to take a second look at your budget and the solutions your company is paying for currently, and whether they are satisfactory.
With frequently updated solutions (such as  Parallels RAS 19) and available in new, potentially more optimal ways such as subscription models or with more flexible licensing options, the time might be ripe for a budget review and assessment.
While transitioning to a remote or hybrid office environment might seem cost-prohibitive at first, it can be budget-friendly.
For instance, using a VDI solution to provide secure access to virtual desktops could extend the lifespan of your existing hardware and any custom-built or legacy software applications you have in place. Employees can take advantage of bring your own device (BYOD) and use the devices they are already comfortable with (which may provide a more optimal DEX by increasing employee engagement) to access these applications via VDI that gives your organization's old equipment a renewed purpose.
Optimize Business Operations to Ensure Continuity
More effective business operations, in general, might also help to alleviate potential disruptions or supply chain problems—a significant business challenge that has been in the spotlight as a growing issue in 2021 and 2022, and for good reason.
The C-suite and other organizational leadership must come up with better solutions to current, ongoing problems and prevent similar situations from happening in the future. Accordingly, improving or optimizing business operations is of utmost importance now that we are most likely not in an immediate crisis.
One way to do that is to optimize a company's own solutions to prevent issues from arising and to mitigate problems that may be happening already. Building strategic resilience into the business has become a priority, and that often means improving business operations and digitization (or better yet, digital innovation).
However, nearly half of CEOs are struggling with digitization efforts. This is a post-pandemic gap to close, and while there are many reasons that business leaders are experiencing these difficulties, including lack of talent and structural or cultural issues, one way to bridge that gap is to ensure connection, accessibility, and collaboration via digital means (e.g., by improving remote and hybrid work capabilities).
With an abundance of cross-platform virtualization and cloud computing solutions available, improving your company's digitization and business operations could be a significant area of opportunity for your organization.
Parallels RAS: A Streamlined Remote Work Solution for the Modern Workforce
Optimizing your hybrid and remote work technology stack often means minimizing complexity and simplifying the amount and type of solutions involved. After all, adding more infrastructure can often mean just one more element that could potentially break or otherwise cause problems at a time when organizations require streamlined, cost-effective remote work solutions more than ever.
Enter Parallels RAS, which not only enables remote work but provides a number of additional benefits, including:
Enhanced security for remote teams, allowing organizations to adhere to strict compliance standards, protect sensitive data, and better ensure business continuity and prevent disruptions.
A more seamless and centralized solution for IT departments as well as the broader team, creating a more empowered, engaged, and ultimately more effective workforce.
Simplified integration with the cloud, including various public cloud services such as Amazon Web Services (AWS) and Amazon Elastic Compute Cloud (Amazon EC2), allowing organizations to obtain the budgetary and environmental benefits of the cloud with ease.
A longer lifespan for legacy hardware and software applications through virtual desktops that can be accessed any time, any place, and from any device, reducing costs, increasing accessibility, and even lowering the organization's carbon footprint.
An improved digital employee experience that supports real-time and asynchronous collaboration, cross-platform functionality, and increased manageability from a single pane of glass.
Finding ways to streamline your solutions and how your remote and hybrid teams work is paramount, especially now that we are in a post-pandemic state of recovery and new growth.
Discover how Parallels RAS can help your company optimize for the long term!