Parallels RAS is a Govies Government Security Award 2020 Winner!
Award-winning Application Security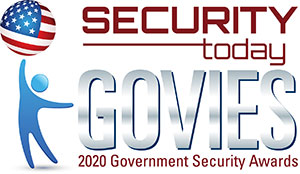 The Parallels team is proud to announce that Parallels Remote Application Server (RAS) 17.1 won The Govies Government Security Award for "Application Security" by the "Security Today" magazine.
Parallels RAS, an all-in-one virtual desktop infrastructure (VDI) solution that delivers applications and virtual desktops to any device, anytime, anywhere. It reinforces security by centralizing, monitoring, and restricting access to corporate assets.
Christian Aquilina, Program Manager for Parallels RAS, says, "Data security has become increasingly important due to growing risks of cyberattacks and data breaches. With Parallels RAS, organizations can access any device anywhere, while at the same time reinforcing and increasing security. Parallels is committed to helping organizations comply with security standards, providing a wide range of security-related capabilities. Furthermore, Parallels RAS supports various multi-factor authentication providers and granular access filtering, helping to safeguard applications, and sensitive data access."
Tools and Features to Keep Your Data Secure
Some of the tools and features that Parallels RAS offers organizations to help monitor and secure applications, desktops, and data in multi-cloud environments, include:
Multifactor authentication
Security Assertion Markup Language (SAML) single sign-on (SSO)
Advanced filtering
Client policies
Client management
Encryption protocols
Kiosk mode
An Enhanced Security Solution for Customers
Streamline IT Solutions, based in Houston, Texas, is pleased with the security capabilities of Parallels RAS – particularly with the monitoring and reporting features of the product. Tracy Acord, Senior Network Engineer, states that "Due to HIPAA and eHPI security requirements, Parallels RAS has been a solution we can offer our clients that both meets HIPAA and our management expectations as an MSP."
What are the Govies Government Security Awards?
The Govies Government Security Awards competition recognizes outstanding government security products in different categories. The awards, organized by the "Security Today" magazine, are the only integrated product and technology magazine reaching the entire security market and securitytoday.com, the editorial website for the security industry.
Download your 30-day trial of Parallels RAS to check out all the security features Parallels RAS has to offer! 
References: 
Parallels Remote Application Server – https://www.parallels.com/products/ras/remote-application-server/
Security Today – https://securitytoday.com/Home.aspx
Parallels RAS Security and Monitoring – https://www.parallels.com/products/ras/capabilities/client-policies/
Parallels RAS Case Studies – https://www.parallels.com/products/ras/all-resources/#case-studies