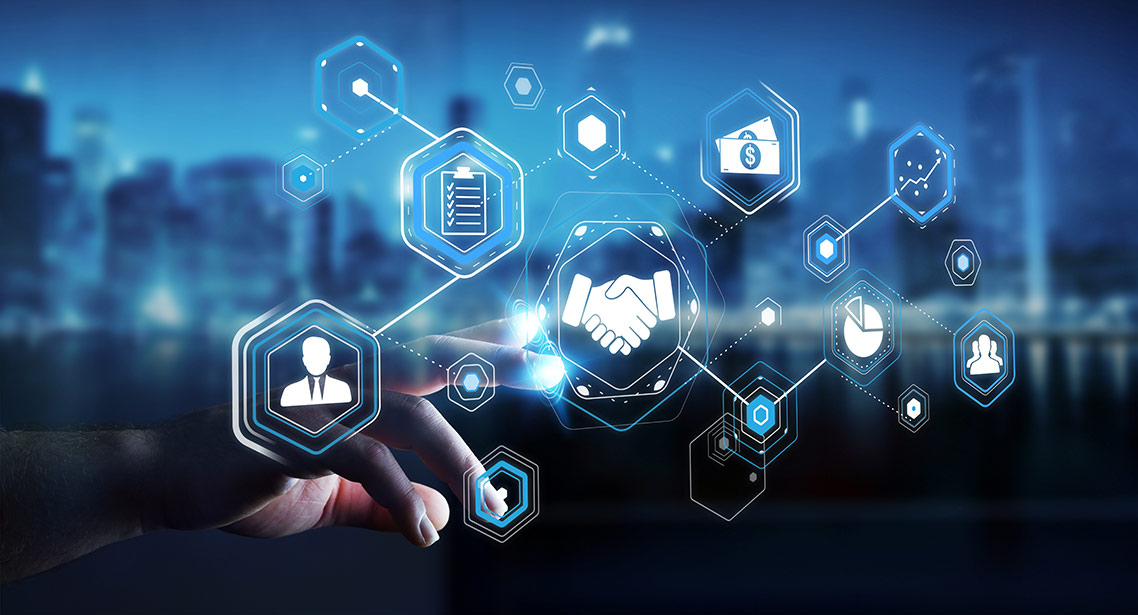 Parallels Partners with Scale Computing Through OEM Agreement to Deliver Enhanced VDI Experience
May 3rd, 2021—Indianapolis, IN and Bellevue, WA—Parallels®, a global leader in cross-platform solutions, has signed an original equipment manufacturer (OEM) partnership with Scale Computing. The partnership will see Scale Computing—a global leader in virtualization, edge computing and hyperconverged infrastructure (HCI) solutions—integrate Parallels Remote Application Server (RAS) into HyperCore 3 (HC3).
This initiative helps customers build a cost-effective, secure and easy-to-use virtual desktop infrastructure (VDI) experience by offering them a consistent experience across virtual applications and desktops. This announcement also expands on both companies' goal of providing users with simple, out-of-the-box solutions that help them build and manage IT as a service (ITaaS).
Scale Computing is an industry leader in virtualization, edge computing and HCI solutions. Its flagship product, HC3, consolidates computing, networking, storage and virtualization services into ready-to-install nodes. HC3 uses Red Hat's Kernel-based Virtual Machine (KVM) as its hypervisor. As such, any platform that can communicate with KVM, such as Windows or Linux, can also run on HC3.
IT administrators can set up HC3 in under an hour, deploying new virtual machines (VMs) in as little as 15 seconds. The platform is a perfect fit for VDI environments across all organizations because of its ease-of-use, security and scalability options.
Parallels RAS is an all-in-one VDI provider that organizations can leverage to supply corporate resources to remote employees. These employees can use any preferred device, including a PC, Mac computer, iPhone, iPad or Android smartphone, to access remote applications and desktops.
Parallels RAS is cloud-ready, enabling organizations to host the solution either on-premises or on public clouds such as Microsoft Azure or Amazon Web Services (AWS). It also supports hybrid cloud environments, enabling flexible workload distribution and failover. Additionally, Parallels RAS is simple to set up. In as little as one day, a business can be up and running, delivering corporate resources to any device with a free, 30-day Parallels RAS trial.
"The ability for administrators to deploy, manage and grow their VDI environments easily is more important than ever in today's work-from-anywhere environments," said Craig Theriac, vice president of product management at Scale Computing. "The integration of Parallels RAS 18 with Scale Computing HC3 advances the ability to provision VDI VM's easier and faster than legacy VDI solutions at a cost-effective price point that meets our customers' needs."
"Scale Computing leads the industry in storage architecture innovation, hyperconverged infrastructure and cloud-based disaster recovery," said Derek Wyszynski, director of North and Latin American sales for Parallels.
"Our strengthened partnership underscores the value that the Parallels Remote Application Server platform brings to Scale Computing as it strives to provide its customers highly available, scalable, reliable and simple-to-use computer systems," Wyszynski continued. "In the post-COVID world, where hybrid work environments are the 'new normal,' this enhanced collaboration will bring the power of our combined Parallels/Scale solution to enterprises all over the world."
Scale Computing Platform Series 2021
Parallels RAS is a Gold Sponsor of the Scale Computing Platform Series 2021! This series is a free, interactive, multi-week virtual event that runs from April 6 through May 25, 2021. Each week, you can tune in to watch live webinars on a host of topics. You'll discover:
The future of HyperCore™ technology.
How edge computing is transforming the way data is handled, processed and delivered.
How managed service providers (MSPs) can generate customer demand.
Explore the Scale Computing Platform Series 2021 for yourself!
In case you can't join the live sessions, don't worry—recordings of each session will be available on-demand on the Scale Computing partner portal.
---
About Parallels
Parallels is an industry leader in cross-platform solutions. For more than 20 years, Parallels has been at the forefront of developing solutions that make it simple for individuals and organizations to use technology wherever they are—whether on-premises, remote, in a private datacenter or the public cloud.
Parallels solutions include Parallels RAS, Parallels Desktop for Chrome OS, and Parallels Desktop for Mac Business Edition. They allow customers to take advantage of the best technology out there, whether it's Windows, Linux, macOS, iOS or Android.
Corel Corporation acquired Parallels in December 2018, and it joined the ranks of prominent software brands such as CorelDRAW®, MindManager®, WinZip® and ClearSlide®. Parallels is currently based in Bellevue, Washington, with other offices in Europe, Singapore, Australia, China and Japan. Visit parallels.com/about to learn more about Parallels.
About Scale Computing
Scale Computing is a global leader in server virtualization, edge computing and HCI solutions. In August 2012, Scale Computing engineered HC3 as a scaled-out HCI platform. HC3 creates a fully integrated and highly available platform for running applications by coupling servers, networking, storage and virtualization services into a single solution.
Leveraging a patented HyperCore™ technology, HC3 has self-healing capabilities. It can identify, prevent and correct infrastructure issues automatically in real-time, allowing applications to achieve the best maximum uptime possible. Scale Computing is headquartered in Indianapolis, Indiana, with other offices in San Francisco, California and the Netherlands. Visit scalecomputing.com for more information.