Provisioning Applications Using Turbo.net Hub
Parallels® Remote Application Server (RAS) integrates with Turbo.net, allowing application provisioning directly from the Turbo.net Hub to any server in the farm. Administrators can just select the required application directly from the RAS Console; applications are automatically installed and ready to be published to the users. Throughout this post, we will go through the process of provisioning a published application using the Turbo.net Hub.
First, open the Parallels Remote Application Server console.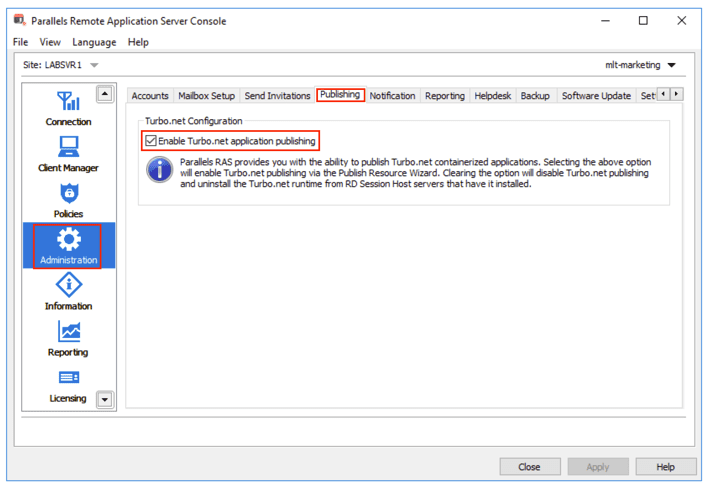 Select the Administration category from the left-hand side of the console. Then select the Publishing tab. Check the Enable Turbo.net application publishing checkbox to turn on publishing using the Turbo.net Hub.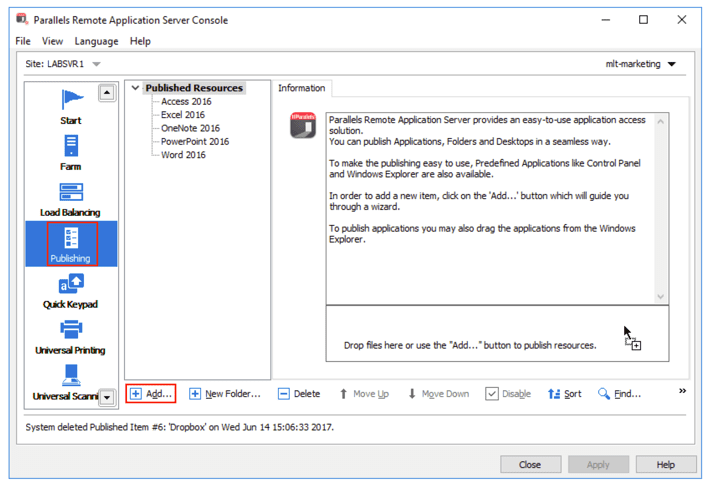 Now select the Publishing category, then click on the + Add button to publish an application.
Select the Containerized Application option to publish a Turbo.net application.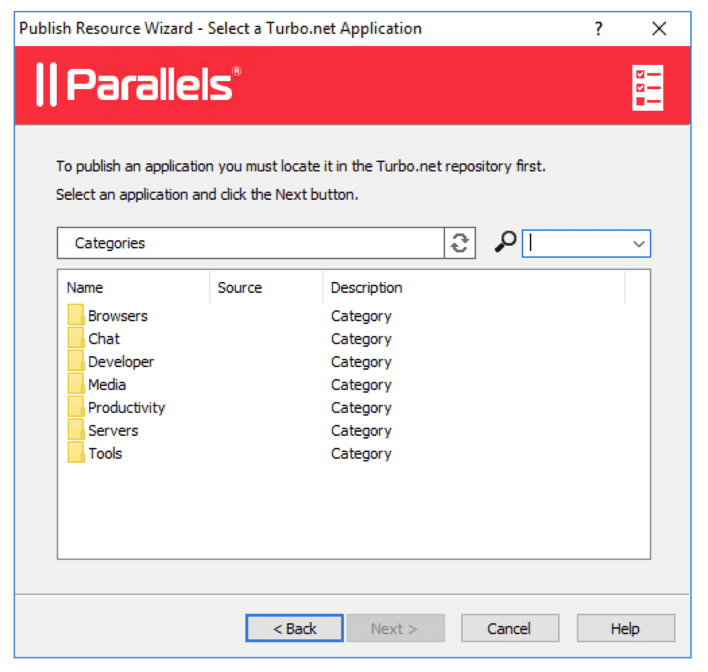 A repository of the public available applications by Turbo.net is shown. Currently, only the public Turbo.net repository is available in Parallels RAS v16; support for private repositories is in the pipeline. Locate the application you would like to publish and then click Next >.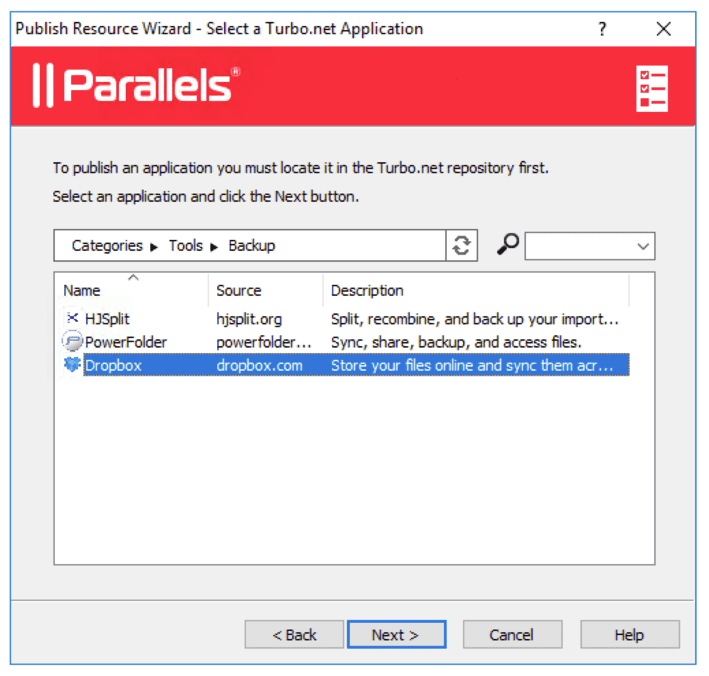 We will be publishing Dropbox as an application. Select the application and then click the Next > button to continue.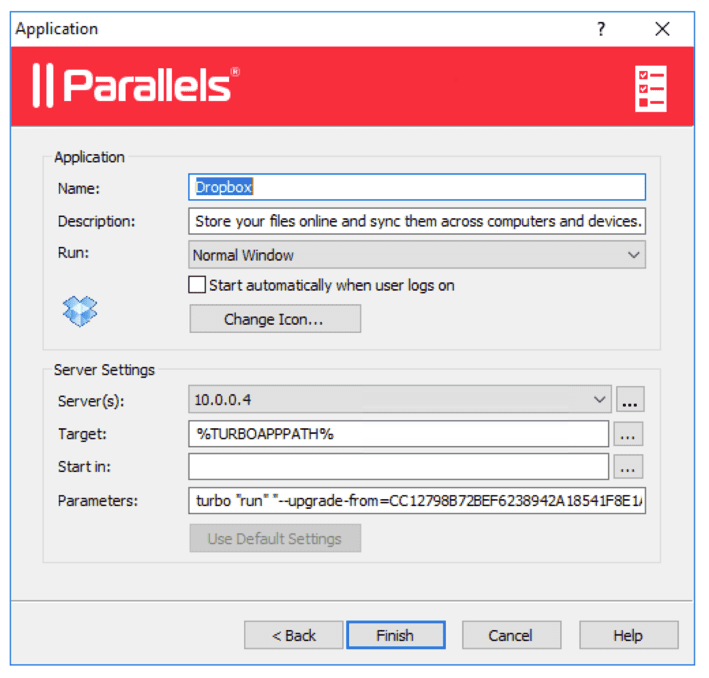 All of the application details are pre-populated. You can change the details, then click the Finish button to publish the Turbo.net application.
The Dropbox application has now been added to the list of published resources. You can also amend all of the application's settings on the right-hand side of the Publishing category.
The user will not notice any differences between a published Turbo.net application and a regular application installed on the server.
Congratulations, you have successfully published an application using Turbo.net!