Phase 1 – Installing Parallels® Remote Application Server.
To start using Parallels® Remote Application Server (RAS), you have to download the application.
Parallels® RAS Installation
Once you download the installation file, it will usually be located on the Downloads folder. Double-click on the file to run the installation.
The Wizard shows brief information about the installation process for Parallels RAS. Click on "Next" to continue.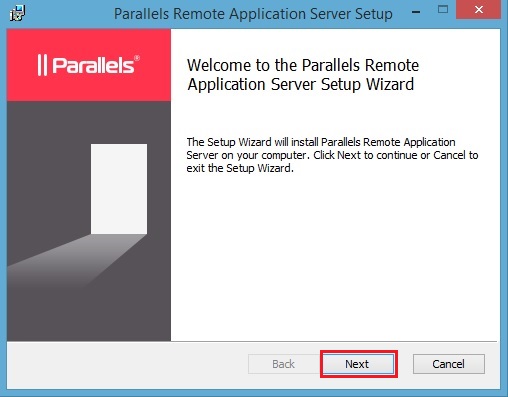 The second step is the Licensing Agreement. Check "I accept the terms in the License Agreement" and then click "Next" to continue.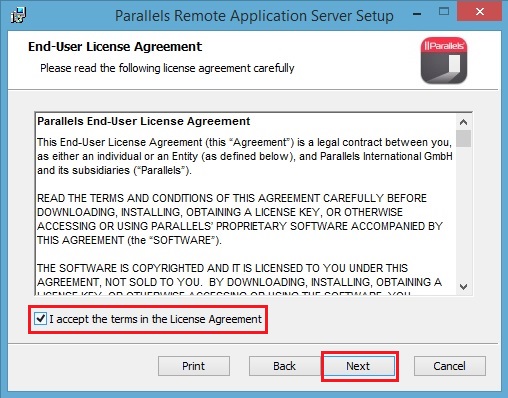 Next we have the "Customer Experience Program," which helps Parallels International enhance the performance and quality of Parallels RAS. Select your preferred option and click "Next" to continue.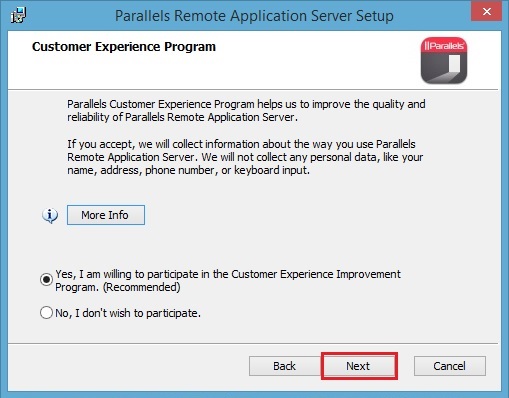 Now we need to specify the location where Parallels RAS will be installed. Select the location by clicking on the "Change…" button. When you have selected the destination, click "Next" to continue.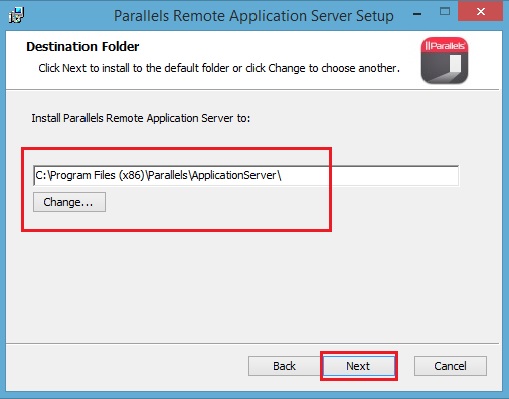 Next you need to select the Installation Type. There are two types of installation types: default and custom.
By using the default installation, you will install the full package and all the necessary components for Parallels RAS to function properly.
The custom installation lets you select which components to install rather than installing the whole package. This is normally used for network infrastructures that do not support the component being pushed from the Parallels RAS Console; therefore, the component would have to be installed manually.
For the purpose of the guide, we will use the default installation.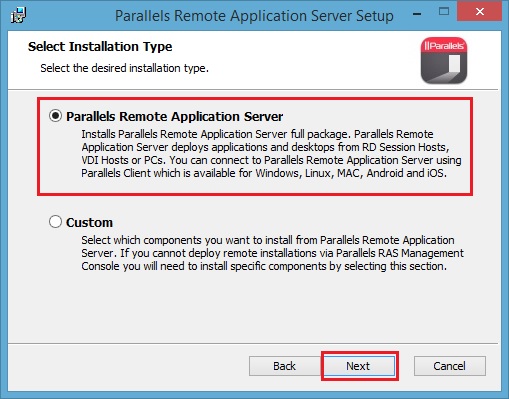 After you choose the installation type, you will be informed about the ports that Parallels RAS will need to configure in order to run on our server. Click "Next" and check "Automatically add firewall rules" to make sure all the required ports will be available to Parallels RAS.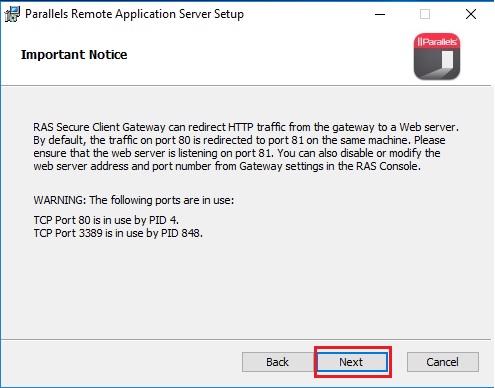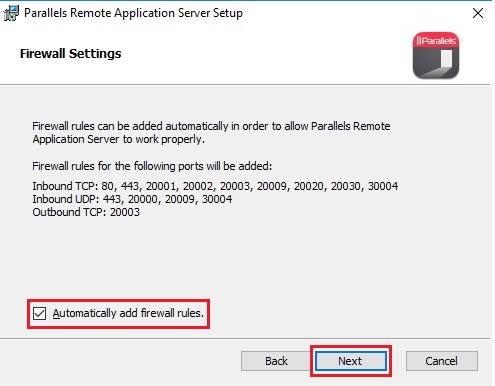 Since all the settings and configurations have been made, you are ready to install Parallels RAS. You also have the option of changing a setting by clicking on the "Back" button. If you don't wish to change any settings, click "Install" to proceed.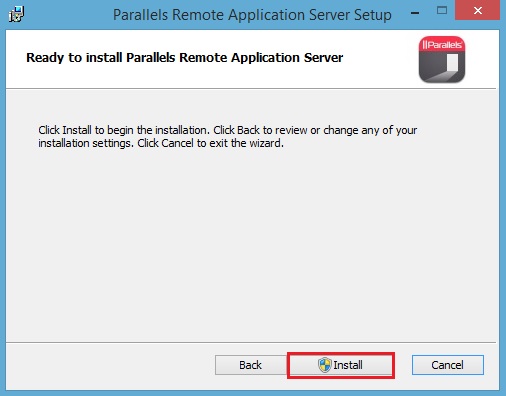 The installation has now been successfully completed. Click "Finish" to end the installation.