Parallels RAS Wins Security Today's New Product of the Year Award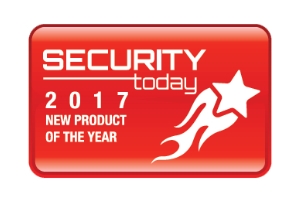 Parallels® Remote Application Server (RAS) has been named one of Security Today's New Product of the Year Award winners. This award—given to our application and desktop delivery solution in the best Software/IT Solutions category—reconfirms the status of Parallels RAS as one of the most secure application and desktop delivery/VDI solutions. 
In a year which has seen data breaches at international levels with cybercrime attacks such as WannaCry, organizations of every size are looking to implement IT solutions that mitigate the risk of data loss and leakage. By providing secure access to centrally stored corporate data, VDI and application virtualization is getting more popular year over year.  
Security Today—the leading industry media brand providing technology, education, and solutions for security professionals—gave Parallels RAS this award based on several innovations and security features integrated in its system over the past few years. Parallels RAS, which centralizes user data onto the server system to avoid the most common ways of data loss, offers two-factor authentication and advanced client filtering options, which allows IT administrators to restrict access to users based on user, Active Directory group, MAC address, IP address, and incoming gateway. Parallels RAS also supports a range of third-party solutions to bolster its security offering. Through DualShield, SafeNet, or RADIUS server add-ons, IT administrators are able to implement a two-factor authentication (2FA), increasing the security of the system.  
Recently, the launch of Parallels RAS v16 enhanced the solution's security features. Version 16 enables authentication by Touch ID® for the iOS Parallels Client, and extends the Parallels Client Policy options to mobile devices, thus increasing overall security. Learn more. 
If you want to try our award-winning application and desktop delivery solution, register for a free 30-day trial.