Microsoft Windows Server 2003 End Of Life, What's Next?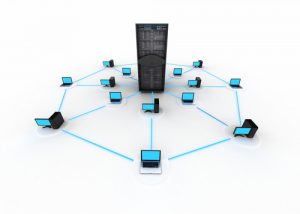 Windows Server 2003, along with its R2 update, has gained huge popularity in IT circles since its release over 10 years ago. Within 10 years of the release, the product was used by around 20 million servers worldwide. However, the product reached its end of life on July 14, 2015. Microsoft has not released patches for new security vulnerabilities since the Windows Server 2003 end of life (EOL) date.
Risks of continuing with Server 2003
Considering the fact that Microsoft released 37 critical updates in 2013, organizations that continue to run Windows Server 2003 put their networks at enormous risk. As there are no patches available, hackers can target Windows Server 2003 systems, which means your applications, databases, and servers are subject to cyber-attacks. Compliance, too, is at risk, as the software will not pass an audit. Businesses that deal with credit card payments should be PCI DSS compliant, while healthcare institutions require HIPAA compliance. Upgrading the infrastructure to comply with these regulations requires huge upfront investments. Another challenge is the increased operational costs incurred due to security measures applied around the legacy software.
The state of the Windows Server 2003 market
Interestingly, Windows Server 2003 has remained popular after its EOL date. According to Spiceworks, an online community for IT professionals, the WS2003 operating system still enjoys a market share of 17.9%. Big Data solutions company CloudPhysics estimates that WS2003 won't disappear until mid-2018. The company also makes an interesting observation, estimating that Windows Server 2012 virtual machines will account for 50% of Windows VMs by the second half of 2018, which happens to coincide with the end of mainstream support for Windows Server 2012. Internet service firm Netcraft reports that there are 600,000 web-facing servers still running on  WS2003, and 175 million websites are served by WS2003. In addition, there are 1.7 million back-end systems running on WS2003.
Why do organizations stay with Windows Server 2003?
Spiceworks reports that budget constraints, lack of time, and no immediate need were the main reasons for staying with the WS2003 OS. Organizations that plan to upgrade have to face certain challenges. First, Microsoft announced that it would take 200 days for server migration and 300 days for application migration, from planning to completion. In addition, the migration path is complex, as there is no direct upgrade from Windows Server 2003 to Windows Server 2012. The complex process includes moving various server roles such as DHCP, DNS, Active Directory, IIS, Print, and File server roles. In addition to being complex, the process also involves huge upfront investments. If the organization uses virtualization solutions such as Citrix or VMware, the migration process becomes even more complex and expensive.
With Parallels RAS, migrate at your own pace
Parallels clearly understands the challenges associated with the WS2003 end-of-life issues. The company's comprehensive virtualization solution, Parallels Remote Application Server (RAS), helps IT administrators continue running on WS2003 without any issues. Unlike other virtualization solutions, Parallels RAS still supports Windows Server 2003, which means your infrastructure runs without any security or compliance issues. As virtual instances of WS2003 are delivered, security vulnerability risks are reduced. While Parallels still recommends migrating to WS2012, IT departments can do so at their own pace.
Another important benefit of Parallels RAS is its support for multiple versions of Windows. As IT administrators migrate the infrastructure in parts, the same farm might contain Windows Server 2003 and Windows Server 2012 instances. Parallels RAS allows IT administrators to run various OSes, which means the migration process doesn't disrupt core business procedures. Furthermore, Parallels RAS supports all major hypervisors, browsers, and devices, which means you can use the existing interface and features regardless of the technology. Parallels RAS is easy to deploy and is the most cost-effective virtualization solution on the market.
Want to try Parallels RAS? Download the free trial.
Server 2003 End of Life – References
Server 2003 end of life: Server Virtualization and OS Trends | community.spiceworks.com
https://community.spiceworks.com/networking/articles/2462-server-virtualization-and-os-trends
Server 2003 end of life: Windows 2003 Support EOL: What Data Science Tells Us | cloudphysics.com
http://www.cloudphysics.com/blog/windows-2003-support-eol-what-data-science-tells-us/
Server 2003 end of life: Risks of Running Windows Server 2003 Beyond End-Of-Life: It's Time to Act. What's Your Action Plan? | windowsitpro.com
http://windowsitpro.com/blog/risks-running-windows-server-2003-beyond-end-life-its-time-act-whats-your-action-plan
Server 2003 end of life: Millions still running the risk with Windows Server 2003 | netcraft.com
https://news.netcraft.com/archives/2015/08/12/millions-still-running-the-risk-with-windows-server-2003.html
Server 2003 end of life: Windows Server 2003 end of life – what does this mean for your business? | infosecurity-magazine.com
http://www.infosecurity-magazine.com/opinions/windows-server-2003-end-cobw/