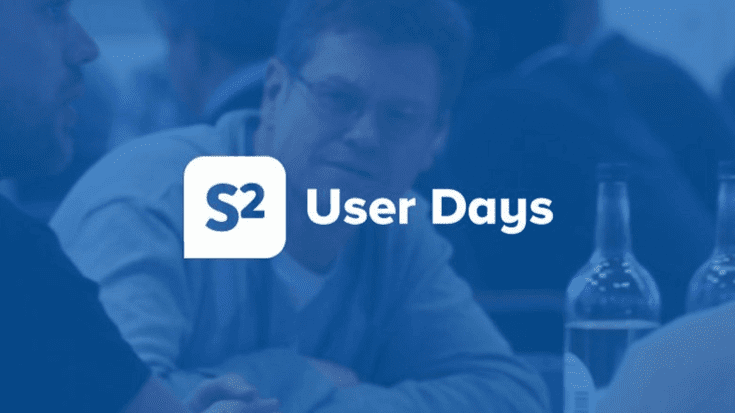 Parallels Is Attending the Software2 User Day
Software2 User Day
Software2 User Day – We're excited to announce that Parallels is attending the S2 User Day at Coventry University on Wednesday, June 27. We'll meet and greet IT professionals from surrounding universities and colleges to share the integration of Parallels® Remote Application Server (RAS) and AppsAnywhere.
S2 User Days allow you to learn about new AppsAnywhere features, talk to leading IT consultants, and meet with industry experts.
The panel discussions include topics such as supporting BYOD, cloudpaging, and packaging, as well as a special presentation on the benefits of Parallels RAS for higher-education IT deployments.
The S2 User Day will begin at 10:30 a.m. with coffee—presentations begin at 11:00 a.m. After lunch and afternoon refreshments, the day will draw to a close around 4:15 p.m.
Register now for the S2 User Day at Coventry University.

When: Wednesday June 27, 2018 from 10:30 a.m. to 4:15 p.m.
Where: Coventry University, Coventry
Watch the Software2 and Parallels RAS education webinar recording. You'll learn how AppsAnywhere integrates with Parallels RAS to give students the ability to access all their course applications wherever they are, at anytime. 
Parallels RAS and AppsAnywhere 
Parallels RAS and AppsAnywhere integration enables colleges and universities to seamlessly deliver Windows applications to non-Windows devices at an affordable cost.
By combining the Parallels RAS solution with the power of AppsAnywhere's highly contextualized delivery methods, businesses can now support Windows, Mac®, Linux, Google Chromebook™ and more—at a fraction of the cost of traditional virtual desktop infrastructure (VDI) solutions. Thanks to Parallels RAS and AppsAnywhere, staff, faculty, and students can get their Windows applications on whichever device they need to use. 
About Parallels RAS
Parallels RAS is a comprehensive application virtualization and VDI solution that enables employees to access applications and desktops from any device or platform. Straightforward to deploy and maintain, Parallels RAS supports Microsoft RDSH, Citrix XenServer, VMware ESXi, Microsoft Hyper-V, Nutanix Acropolis (AHV), and KVM.  
About Software2
Software2 is the home of AppsAnywhere, the only application deployment solution capable of delivering 100% of applications on demand. By integrating with a variety of leading software delivery tools, including Parallels RAS, AppsAnywhere offers IT a single mechanism through which to update and deliver applications to any device and OS, while giving end users a consistent way to access their software wherever and whenever they need to. With offices in the U.K., U.S., Spain, and Germany, Software2 is highly experienced in working with organizations to solve the problem of securely and cost-effectively delivering any application to any user, on demand.