Introducing the New Parallels RAS Sales Director for the UK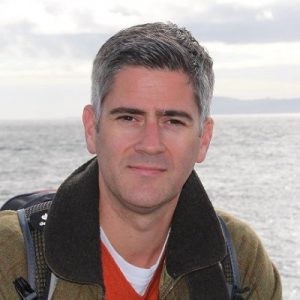 Malcolm Clark has been involved in the IT world since he began his career as a marketing executive back in 1996. Now with over 20 years' experience in a career that's taken him through companies as large as Microsoft®, and deep expertise in everything channel related, Malcolm has landed at Parallels where he is now the sales director for Parallels® Remote Application Server (RAS) within the UK.
Following his appointment, we sat down with Malcolm to find out about his vision for Parallels RAS and how he sees the channel evolving with it.
Why did you join Parallels?
Parallels has been a market leader in its sphere for several years, and working in the channel, I met a number of customers who were enthusiastic about their products. With Microsoft, I had the opportunity to see for myself what Parallels RAS does, and was blown away by how easily it integrated with Microsoft Azure®. Now, with virtual client computing (VCC) becoming as big as it is becoming, I started to see the appeal of the solution. With already over 500 channel partners in the UK, I believe that Parallels RAS can become an even bigger hit, and joined Parallels for the opportunity to maximize this product's success.
How do you see Parallels RAS being deployed in the channel?
Parallels RAS is a cloud-ready application and desktop virtualization solution that can be integrated with Microsoft RDS and all major hypervisors. With its mobile experience being as seamless as it is, and the out-of-the-box High Availability Load Balancer that it offers, I see managed service providers (MSPs) using Parallels RAS as an easily scalable technology that could be used to increase client business efficiency. It could also be included in independent software vendor (ISV) product suites as a way to enable customer software to work on any device.
What is the plan for the channel in UK?
With the growth, the VCC industry has shown, and the fact that we offer a leading solution in the sector at a more competitive price than other products, the focus for Parallels RAS has to be to take an aggressive push and outpace the market's growth. After all, our offering comes with the essential features for application and desktop delivery, but we do so at a radically different price point: 60% less expensive than our competition. Leveraging on our channel partners to continue drawing awareness to the solution, we will enter a phase of pushing Parallels RAS to businesses and organizations across all verticals. Lastly, at present there is the opportunity for our partners to capitalize on the generational shift from on-premises architecture to cloud-based architecture. With the Parallels RAS integration capabilities with both Amazon Web Services® and Microsoft Azure, we can help the channel use this opportunity to create a recurring revenue stream.
Furthermore, even though we have taken great strides forward with the launch of the new partnership program, I do believe that it is important for us to continue pressing on and keep adding new partners to our program.
You mention the partnership program, what opportunities are you hoping to help generate for our partners?
As a 100% channel-dependent company, Parallels is completely focused on the development and straightening of our partner ecosystem. We enable IT resellers to provide better service to their customers by offering them smarter sales, collaborative marketing, and important technical advantages. By targeting the VCC industry, Parallels RAS helps partners create a cost-effective and competitive portfolio of services, which includes SaaS, DaaS, and VDI offerings that keep partner margins very high.
By leveraging on the technical and sales knowledge we can offer our partners, we hope to create a sustainable joint sales and marketing effort that supports our reseller partners as they capitalize on newly generated business opportunities. In short, we are committed to building meaningful relationships that help IT resellers run their business intelligently.
Over the next five years, what opportunities do you foresee for IT resellers?
As the cloud becomes more integral to the function of businesses, IT resellers must continue offering products that not only support the cloud but also enhances its capabilities. The success that Amazon Web Services and Microsoft Azure have had only underlines this. These are not products that will go away; they will only become more popular as time goes on. What resellers should do is recognize this fact and offer products that support this industry. Also, as businesses become more device rich, resellers must offer solutions that enhance the availability of resources on all devices. Thirdly, with Brexit seemingly a reality, it might become important for companies to offer corporate businesses a way to centralize data away from foreign territories and back onto UK turf. This gives MSPs and resellers an avenue to offer these kinds of cloud services and build a sustainable revenue stream from it.
From your experience, do you have any advice for anyone looking to make it in this sector?
More than maybe any other business, knowledge has always been power in this sector. People in this industry need to keep an open mind and an ear to the ground to listen in on changing market trends, demands, and issues people seem to be having. If you have a clear vision and keep your customers in mind with every decision you make, you will find customer satisfaction, and through it, success.