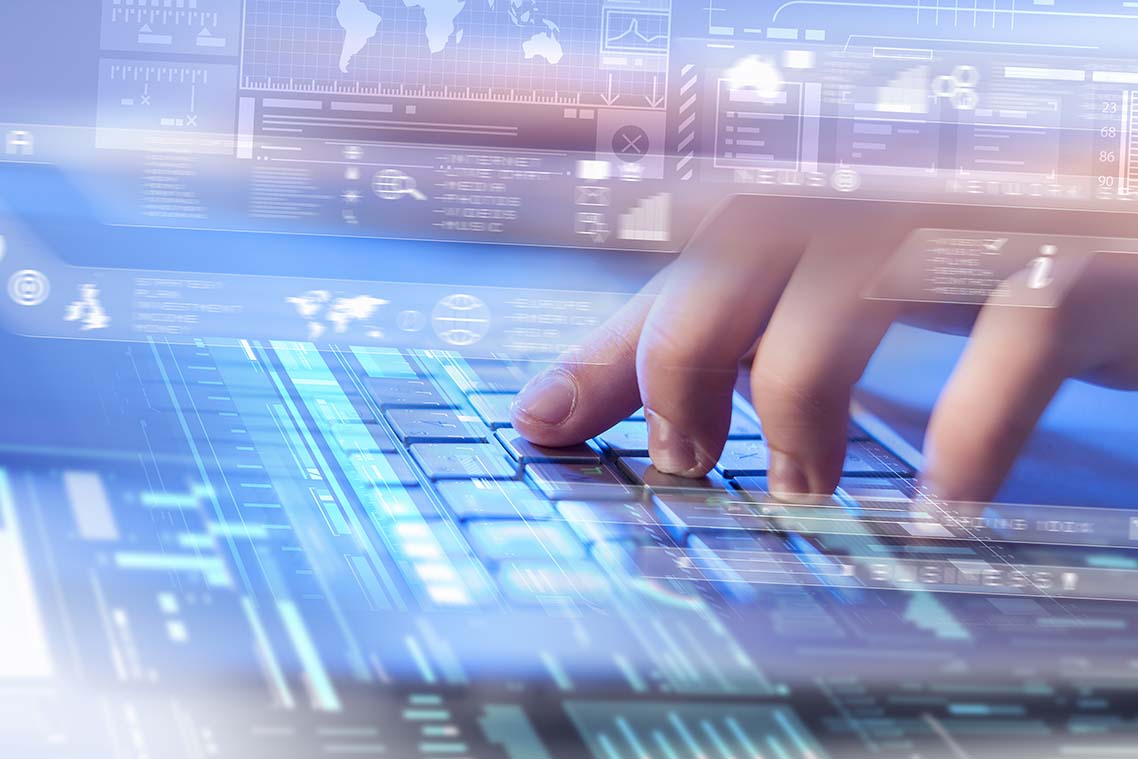 The Virtual Client Computing Market
In 2019, the virtual client computing software market was estimated to be worth USD 9.32 billion. From 2020 to 2027, it is anticipated to increase at a CAGR of 23%. Due to reasons including increased need for an agile workforce, declining prices, growing desire for increased user productivity, greater information security, and simpler IT administration, the industry is expanding at an astounding rate. Furthermore, the prevalence of the danger of data loss and theft is driving up demand for virtual client computing (VCC). Businesses are implementing digital transformation methods like virtualization and automation to save costs as the trend of data collection for business insights keeps growing.
This article will look at the benefits of virtual client computing and its key features. Discover efficient virtual client computing with Parallels® RAS.
The Benefits of Virtual Client Computing
Virtualizing your environment can increase scalability while simultaneously reducing expenses, and the following details a just a few of the many benefits that virtualization can bring to your organization:
Reduce Your IT Costs
Running a non-virtualized environment could be inefficient because the compute is idle and cannot be used for other applications while you are not using the software on the server. This single physical server transforms into numerous virtual PCs when an environment is virtualized. One physical server can hold all of these virtual machines, but they can each run different operating systems and programs.
Consolidating the programs into virtualized environments is a more cost-effective solution that will help you utilize much fewer servers and save money for your business because you may employ fewer physical clients.
Boost Resilience and Decrease Downtime in Disaster Recovery Scenarios
Someone must replace or repair a physical server after a disaster, which might take several hours or days. In a virtualized environment, replicating or cloning of the damaged virtual machine is simple to provision and deploy. Instead of taking hours to provide and set up a new physical server, the recovery procedure would just take a few minutes, thereby strengthening the environment's resilience and ensuring business continuity.
Boost Productivity and Efficiency
Your IT employees will be able to spend less time managing the physical hardware and IT infrastructure if you have fewer servers. Instead of going through the hard and time-consuming process of applying the updates server-by-server, you will be able to install, update, and manage the environment across all of the VMs in the virtual environment on the server. The effectiveness and productivity of your team rise when less time is spent on environment upkeep.
DevOps and Control Independence
Your developers may easily start up a virtual machine without affecting a production environment since the virtualized environment is divided among virtual machines. Because the developer can easily clone the virtual machine and test the environment, this is perfect for Dev/Test.
Virtual Client Computing is more Eco-Friendly (environmental and organizational)
The quantity of electricity utilized will decrease when you are able to reduce the number of physical servers the company is operating. Two green advantages come from this:
It lowers the company's expenditures so that money may be invested elsewhere.
It lessens the data center's carbon impact.
Key features to consider for a Virtual Client Computing Software Solution:
Up and Running in Minutes!
Fast installation is an important feature for any IT manager. Parallels RAS can be installed in less than 30 minutes and fully deployed and configured within hours.
The Ultimate End-User Experience
While IT managers want to simplify their jobs by streamlining integration, the end user experience is vital as well. Parallels RAS is an efficient solution that empowers mobile end users with iPad, iPhone, and Android tablet and phone devices to use familiar native touch gestures on virtual applications and files so they can be more productive.
The Bottom Line for Virtual Client Computing
Price is top of mind for IT buyers, who are on the lookout for premium products at a fraction of the cost, according to the IDC MarketScape report. Good news: organizations with as few as 15 concurrent users and larger businesses with thousands of concurrent users can save up to 60 percent on licensing costs with Parallels RAS compared to competitive solutions.
Details of Parallels Partners Program benefits are available online for ISVs at parallels.com/partners/isv and for MSPs at parallels.com/partners/msp. Information about the Parallels Partners Program overall is available online at parallels.com/partners.com.
Mobile Integration
Today's employees need to be able to work effectively anywhere and anytime using their mobile devices; seamless support of virtual applications and files on phones and tablets is crucial. Parallels RAS simplifies things by enabling IT to simply select and email employees instructions with links for them to easily install clients on their Android tablet and phone, iPad, iPhone, Windows Phone, PCs, Macs, Chromebooks, and more. Parallels RAS is a Virtual Client Computing (VCC) solution that enables people with iOS and Android devices to use native touch gestures when working with virtual Windows applications and files. Parallels RAS also enables employees to use any device with an HTML5 browser to access the applications and files they need from anywhere.
Flexible and Scalable Virtual Client Computing with Parallels RAS
When shopping for Virtual Client Computing (VCC), companies and IT decision-makers want flexibility for future growth. Parallels RAS can be hosted on-premises, in the data center, and/or in the cloud (Amazon Web Services and Microsoft Azure) to give IT departments seamless flexibility and scalability. Microsoft Azure users can add a preconfigured Parallels RAS 30-day, 50 concurrent user trial, which can be set up with a click and be up and running in several minutes.
Parallels RAS also has partnerships with leading hardware manufacturers, including Hewlett Packard Enterprise (HPE) and channel partner SHI International, to offer a unified hyperconverged VDI solution that is ideal for SMBs because it can scale to support future growth. Additionally, the Parallels Partners Program is a valuable resource that can increase margins making Parallels RAS a profitable solution for both distributors and managed services providers.
You can give Parallels RAS a try with a 30-day free trial now!