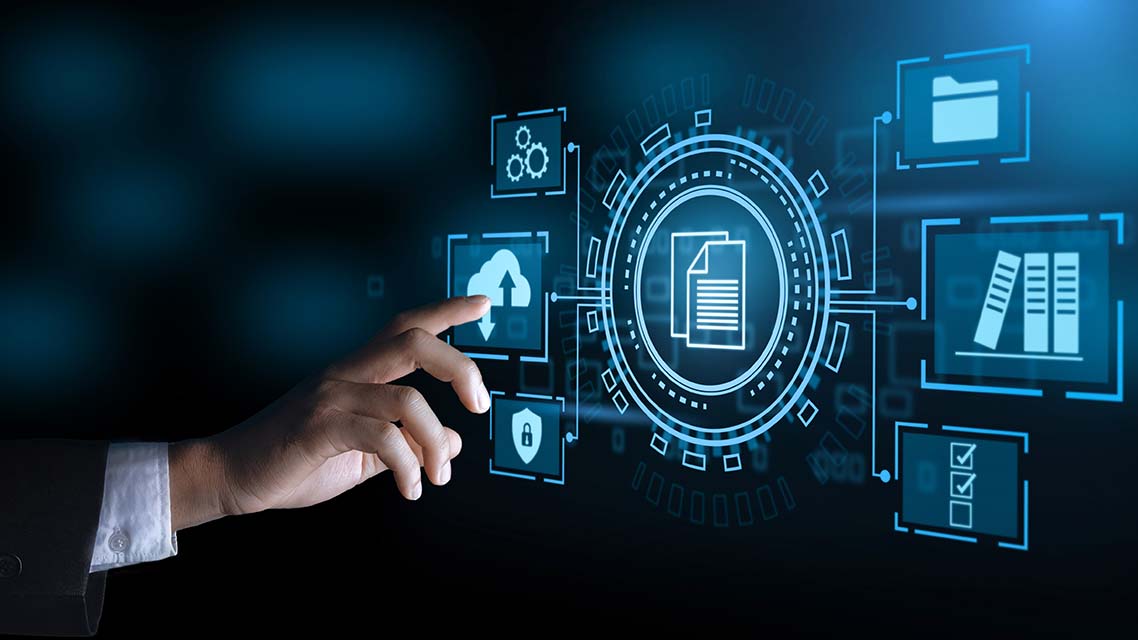 VM Management Software and Tools with Parallels RAS
Virtualization and virtual machines (VMs) have become mainstream in the past decade as organizations realize the technology's many benefits, including better cost efficiencies, improved application performance, and a more flexible IT infrastructure. This popularity has led to increased demand for VM management software. Parallels® RAS is a virtual desktop infrastructure (VDI) solution that offers excellent VM management capabilities.
What Is VM Management Software?
Virtualization provides an abstraction layer for computer hardware, e.g., server, desktop PC, and storage device. This layer allows the creation of virtual devices that appear independent from the hardware but are not. Since a single piece of hardware can host many of these devices, virtualization enables more efficient use of computing resources, among other benefits.
With virtualization now prevalent everywhere, better VM management has become imperative so as not to lose the advantages that they bring to your organization's IT infrastructure. Virtualization has unique requirements that ordinary IT management software may not be able to handle. Thus, VM management software and tools that can enable efficient running of your virtualization-enabled infrastructure, for example, a virtual desktop infrastructure (VDI) with hundreds of VMs, are necessary.
What Do VM Management Software and Tools Do?
VM management software must be capable of creating and deleting VMs and ensuring that the network powering your infrastructure is up and running. It needs to be able to keep the software powering your VMs and the hypervisors on your servers up to date.
Other features you should look for in VM management software are its ability to track the system health of your VMs. It should keep performance metrics of your entire virtual environment and should take proactive steps to optimize VM performance, for example, adjusting memory and processor allocation on the fly when needed. If it can enforce rules and policies automatically, the better.
A centralized console is also necessary, as it enables IT personnel to check your entire virtual environment when an issue occurs, allowing them to pinpoint the problem's root causes and learn areas where the environment needs improvement. The ability to generate easy-to-interpret reports that can help decision-makers plan for future demand is crucial as well.
What Are the Key Functionalities of VM Management Software?
VM management software has four key functions, namely:
Provisioning and configuring VMs and allocating the required resources to keep them running efficiently.
Monitoring your network's capability to handle the jobs required of your VMs and adjusting them when necessary.
Managing operations such as VM usage and inventory and adjusting physical resources when needed (e.g., deleting VMs that are underutilized). Issue investigation is covered under this function.
Enforcing compliance with policies, e.g., passwords, across your virtual networks.
Why Is VM Management Software So Important?
Virtual management software is crucial to making your virtual networks run more smoothly. It eases the job of your administrators, enabling them to handle the demands of your users and allowing them to provide and allocate more resources where and when needed.
Moreover, VM management software enables health monitoring of your physical devices and virtual desktops. When physical hardware shows signs of stress, it can be taken offline, and another can be booted up in its place. Your IT team can then determine if the hardware just needs to be upgraded or replaced entirely. VMs attached to problematic servers can be shifted to new ones temporarily or permanently, based on the metrics. Additional capacity can be planned for as well.
With VM management software, you know immediately how your virtual IT infrastructure is performing vis-a-vis its objectives. If it is performing poorly, you can make adjustments accordingly.
Your organization can gain the full benefits of virtual machines with capable VM management software.
Parallels RAS Offers VM Management Software Tools
Parallels RAS is a user-friendly solution ideal for remote work environments that require secure, 24/7 access to virtual applications and desktops from any device, regardless of location. It works with any environment, whether hosted on the cloud, on-premises, or both. It supports major cloud providers such as Amazon Web Services (AWS), Google Cloud, and Microsoft Azure.
Parallels RAS works with remote desktop session hosts (RDSH) and any hypervisor, including the more popular ones such as VMware ESXi and Microsoft Hyper-V. It also integrates with hyperconverged solutions such as Nutanix Acropolis and Scale Computing HC3, and it supports VDI workloads using Microsoft Azure and integrates with Azure Virtual Desktop.
Parallels RAS comes with VM templates that enable easy provision and deployment of multiple virtual desktops and applications. With VM pools, access to guest machines can be granted easily at any time. It enables the automation of complex and repetitive tasks and comes with pre-configured scripts, even for third-party tools. Access-limit policies based on user, location, group, and device, among other parameters, ensures your total security.
Parallels RAS is an all-in-one solution that eliminates the need for more hardware for your current IT environment. All the above-mentioned features, all easy to learn, are already included in the Parallels RAS license. 24/7 support is available at no additional cost.
Your IT team can manage everything with ease from the centralized Parallels RAS Console.