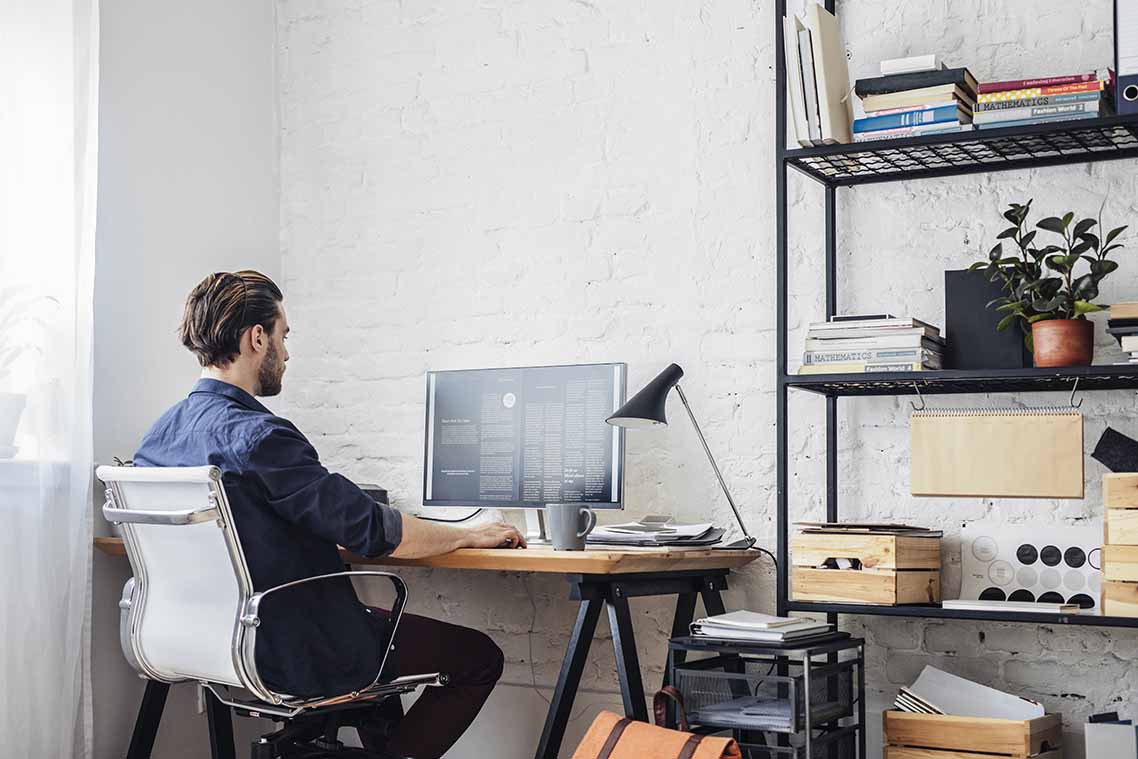 Why CHROs Should Support Remote Work
Every C-suite executive oversees critical aspects of the business. The people-focused role of the chief human resources officer (CHRO) has an enormous impact. At a high level, CHROs are focused on providing support for your current employees while also attracting the right people so the company can accomplish its goals. Doing this successfully means staying up-to-date on what workers are looking for from their employers.
The COVID-19 pandemic moved remote work from perk status to table stakes for companies that want to attract and retain the talent they need to compete—and the benefits are undeniable. Long before the pandemic came along, technology advanced to provide a seamless remote work experience. As everyday productivity tools continue to evolve, many employees in white collar jobs are able to incorporate part-time or even full-time remote work into their schedules.
And yet remote work is a topic that generates many different perspectives and reactions that companies must factor in. CHROs have a big role to play in balancing the needs of individuals with the needs of managers and the company as a whole.
Top HR executives know the importance of enabling remote work, and they're planning for a future that features flexibility for all. After all, if you have the ability to give people the freedom to work in the way that most suits their productivity, why not support them with the necessary accommodations?
Here are five benefits of remote work that your CHRO should consider.
1. Enterprises Can Bring Talent in From Diverse Region
CHROs know better than anyone that expectations of workers have changed, particularly since there's a shortage of workers available. Job candidates who don't get the flexibility they want are confident they can get it elsewhere.
On the flip side, your company can differentiate itself with job candidates by adopting a remote-first culture. This can open up a much larger pool of talent to fill critical skills gaps within your company.
When you have the infrastructure in place to support and enable remote workers, it removes the limitations of hiring strictly within the geographic areas of localized offices and introduces immense opportunities for creativity in recruiting and onboarding.
2. Working from Home Benefits Workers Personally
Workers have long been aware of the benefits of working from home, even pushing for more flexibility before the pandemic forced most companies to transition. Remote workers express greater satisfaction and positive sentiment about their work and employer.
There are a whole host of benefits when working remotely, including:
Reduced stress by eliminating the time spent on a daily commute.
Increased time available to spend with family and friends.
Cost savings associated with commuting.
Ability to move to another geographic area without changing jobs.
Freedom to create a workspace that fits their needs.
While not every employee wants to work remotely, embracing the remote-first approach can ensure every employee is able to establish a work arrangement that best suits their productivity style.
3. Remote Work Reduces Employee Turnover
Workers want the option to work remotely, and they're willing to leave a job and eschew pay raises to work for an organization that accommodates their work preferences.
In the 2021 State of Remote Work from Owl Labs, 25% of those surveyed had changed jobs or were actively seeking a new opportunity, and of those, 84% said they wanted more flexibility in where they work. Another survey of 3,000 workers found that 64% of employees would choose permanent work from home over a $30,000 yearly pay raise.
These are significant findings, and they make a compelling case for companies to embrace remote work sooner rather than later. The widespread success of the abrupt pivot to remote work in 2020 gave employees the chance to experience a radically different way of working, and most of them liked it enough that they don't want to lose it.
4. Remote Work Productivity Benefits the Whole Company
There's a lot to be said for the camaraderie and teamwork that happens in the physical office environment. It's no surprise that many companies are reluctant to adopt a remote-first culture because they haven't yet figured out how to replicate that environment for their team effectively. When it comes to productivity, though, employers are abandoning the old beliefs about remote workers and productivity.
Companies and workers that have embraced the remote-first culture are finding the productivity benefits of working remotely to be very attractive. In an ongoing monthly study of 30,000 US workers since May 2020, results show six out of 10 workers said they were more productive than they expected to be while working from home. On average, the workers indicated they were 7% more productive at home than they were in the office.
The study also explores the impact of other factors on productivity. For example, respondents spent an average of 35% of their commute time saved doing work. Many workers integrated their work and life, taking breaks to take care of household chores during the day and answering emails during a break while watching TV at night.
Leaders who give workers the freedom and flexibility to fit work into their life will continue to benefit companies with the byproduct of increased productivity.
5. Remote Workers Are More Engaged
In the past, remote workers had to prove themselves against a variety of pervasive myths about the "out of sight, out of mind" workers. However, the last two years have given the world and CHROs all the data they need to bust those myths.
The performance results that come from remote workers are showing in surprising ways, including more engaged workers.
The people challenges of a remote workforce will be something that CHROs must grapple with and look for creative solutions for years to come. But there's interest and a commitment among C-suite leaders to invest the time and effort to make it work.
Whether your company needs to continue with a hybrid approach or you can go fully remote, there's never been a better time to make the switch in your company and culture.
How Parallels RAS Enables Remote Work
The tools available to enable remote work today are both powerful and secure, giving you peace of mind for your company. Transitioning to a remote work environment is easier with solutions like Parallels® Remote Application Server (RAS), which enables 24/7 remote access to business applications and desktops on any device or OS.
Parallels RAS gives your employees full access to the resources they need to be productive, no matter where they are or what device they're using. Remote employees can take advantage of multitasking to run multiple applications, allowing them to work more effectively and efficiently.
Build a hybrid work model for your company that includes the flexibility your people want along with the right technology to power remote work.