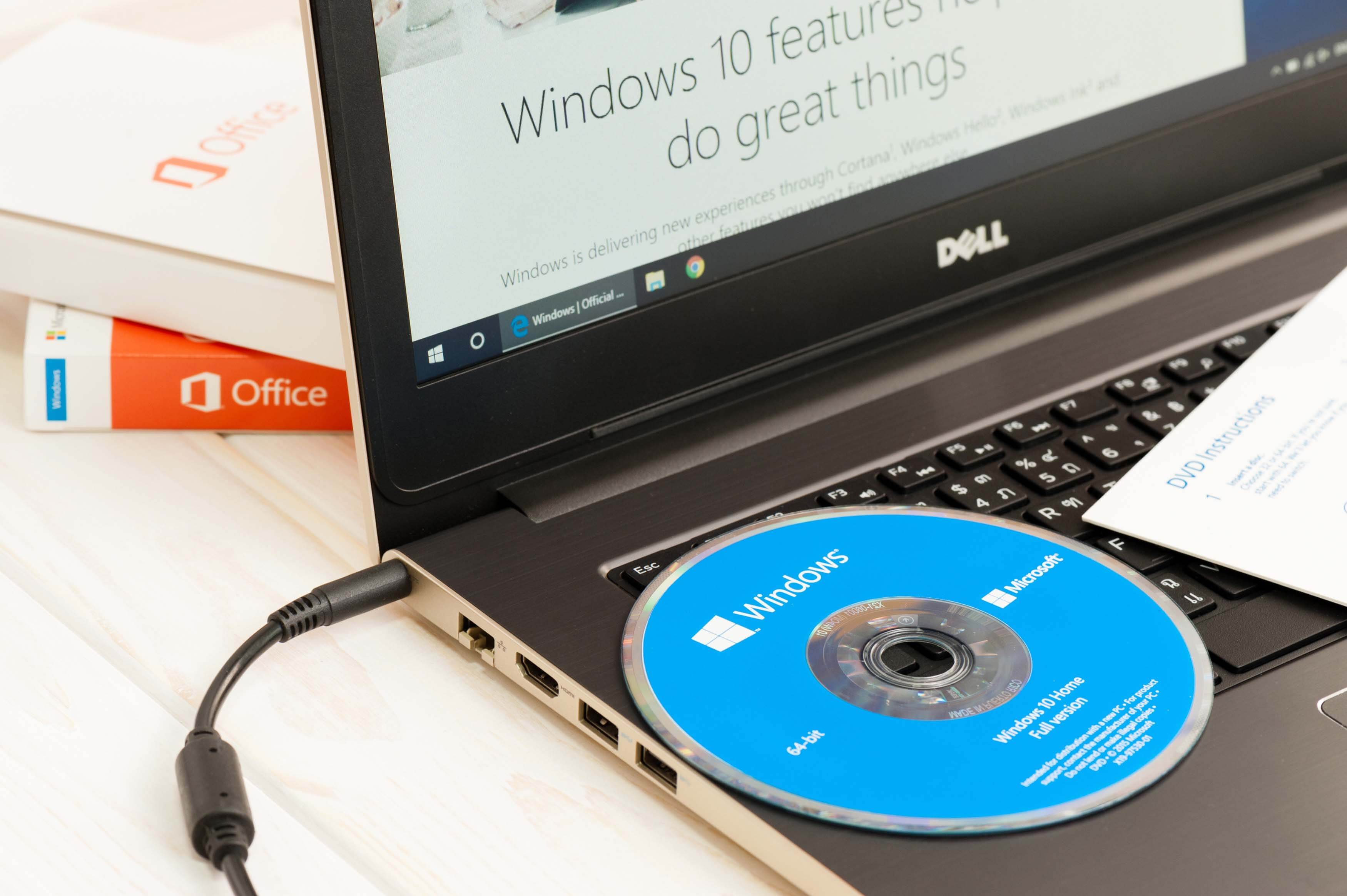 Windows 10 migration – How to streamline it with Parallels RAS
Windows 10 migration –Take advantage of Windows 10 with as little effort as possible by using the streamlined application and desktop delivery solution provided by Parallels® Remote Application Server (RAS). 
With Windows 10, IT teams are facing a landmark moment. Given the popularity of Microsoft's latest operating system, many employees are already migrating to the new OS on their own computers. As a result, they're already familiar and confident with the Windows 10 features and functionality and are pushing IT teams to have the same environment in their workspace.
IT teams need to implement the Windows 10 migration and move their business network's desktops onto the latest OS.
However, the path to move the entire PC fleet is not straightforward. Application compatibility, hardware requirements, and the OS upgrade itself add several layers of complexity to the task.
With the Windows XP end-of-life announcement, some organizations have already used the Windows 7 migration as an opportunity to move to virtual desktop infrastructure (VDI) and an application delivery solution. Remote access not only solves most of the challenges connected to an OS upgrade but also increases data security and prepares the organization for the mobile and cross-platform revolution.
For organizations that still haven't adopted an application and desktop delivery solution, this is the right time to take a serious look at implementation before starting your Windows 10 migration.
With high-profile application and desktop virtualization solutions such as Parallels® RAS, IT teams can address the critical concerns about the Windows 10 migration and gain all the advantages of virtualization.
Parallels RAS provides a streamlined migration process and also improves employee agility by making applications and desktops available over a wide range of devices, including Windows 7, 8.X, and 10, as well as Linux, Google Chromebook, Mac, iOS, and Android.
Key advantages of application and desktop virtualization: 
Increased flexibility and mobility options

 

Stronger layers of security

 

Smoother testing and deployment

 

Lower maintenance costs


 
With application and desktop delivery, IT teams have the power to embrace bring-your-own-device (BYOD) and choose-your-own-device (CYOD) policies with no issues. They can also move applications to the new Windows 10 platform and provide employees instant, user-friendly access to line-of-business (LOB) applications across the wide-area network. In addition, desktop delivery makes it possible to publish Windows 10 desktops to any device, providing the latest Windows OS experience even if employees are still using outdated Windows OS workstations.
Achieving Windows 10 Migration
Many organizations found moving from Windows XP to Windows 7 to be a painful process. The manual, decentralized methods available to most organizations made for long hours that distracted IT staff from other higher-value work. Today, the usage of increasingly diverse devices (including BYOD and CYOD devices) creates a further layer of complexity.
Organizations don't want to end up in the same position this time around. By implementing an application and desktop delivery solution, you can avoid OS migration problems once and for all. Virtualization provides a centralized method to complete OS migrations with minimal obstacles so that any device being used at the organization can run any Windows application from anywhere. With VDI, employees benefit from greater flexibility and mobility and a streamlined user experience. For IT, both ongoing management and future upgrades are simplified and centralized, allowing the team to shift focus to implementing more proactive IT strategies.
There are quite a few years remaining before Windows 7 reaches its end-of-life stage. Therefore, there's time to take on the Windows 10 migration more deliberately than before. However, there is a sense of urgency due not to Microsoft's support schedules but rather consumer technology demand. Consumers, who are also employees, are currently feeling empowered to take matters into their own hands due to the easily attainable benefits presented by Microsoft. Since the introduction of Windows 7, there has been a rapid increase in empowerment for users. Employees are now accustomed to having access to the best and latest technologies in their personal lives. They want no less for their work tools. If organizations don't upgrade to Windows 10 on work devices, there is a chance employees will do it themselves, without the organization's control or visibility. 
The top methods to migrate to Windows 10
Before taking on an OS migration, there are two points that must be addressed:
How to embrace the diverse devices employees will use to run Windows 10, including BYOD and CYOD

Organizations need to ensure full hardware compatibility across the network while delivering instant access to LOB applications from diverse devices, including personal laptops or desktop computers.
Moreover, IT teams must maintain full control over the Windows OS environment to make sure users don't undermine security and manageability settings.
How to move applications to Windows 10

While Windows 8 applications are largely compatible with Microsoft's latest OS, IT teams will still need to test a full range of Windows applications in Windows 10 to make sure that they'll run correctly after the migration. Additionally, they may need to perform remediation when necessary.
Adopt Windows 10 using any device
When you publish virtual desktops and applications with Parallels RAS, users have the straightforward option to download the Parallels Client on Windows 10 devices, whether company-owned or BYOD. This will let them get to work as fast as possible. Furthermore, the Client Manager feature allows the administrator to convert devices running Windows 7, 8X, and 10, using a thin-client-like OS.
As a result, IT staff can provide instant access to line-of-business applications on Windows 10 desktops using any device, from anywhere. Moreover, IT can skip the time-consuming manual deployment across various locations in the organization.
For employees running legacy, non-Windows 10 compliant devices, Parallels RAS ensures the same fast, responsive user experience as found on more up-to-date devices. Moreover, the IT department maintains centralized control over data access and protection when adopting Windows 10. 
Develop a standard for Windows 10 desktops
Standardizing on Windows 10 is straightforward when using Parallels RAS. With this award-winning application and desktop delivery solution, a single Windows 10 virtual desktop image can be implemented for every user within an instant. With a preconfigured desktop image on the server, management is streamlined to be much more simplified and efficient. Additionally, support and security are improved; through a quick reboot, an original desktop image is restored, which effectively eliminates the requirement for additional action.
There is widespread consensus from analysts, customers, and the media that using Parallels RAS to implement virtualization desktop delivery relieves the pain points traditionally associated with OS migrations. 
Move applications to Windows 10
 IT teams must anticipate that many of their users may still be accessing LOB applications on Windows 7. Teams must make sure devices are compatible with the most recent version of the desktop OS. In traditional IT infrastructure arrangements, this means a time-consuming and expensive process of installing and testing applications one at a time.
Parallels RAS allows IT professionals to automate and analyze application compatibility and remediate any issues with less time and money. With Parallels RAS, organizations can reduce the cost and complexity of application upgrades and migrations by over 90%. 
Conclusion
Windows 10 is seeing one of the most rapid migrations in recent memory. What's more, it's driven as much by employees as by IT professionals. By using virtualization desktop delivery to shorten the Windows 10 deployment time period, you can provide the top-of-the-line experience that today's employees expect while maintaining strict control over the migration process in terms of security and management.
As highlighted by IDC, a leading global research firm, Parallels RAS is a major player in virtualization application and desktop delivery solutions. By using the most streamlined application delivery solution on the market, IT staff can migrate to Windows 10 quickly and easy. This state-of-the-art solution allows organizations to deliver all their LOB applications to any device their employees choose to use.
Superior control capability and top-level security combined with a seamless user experience ensure that Parallels RAS meets the needs of modern employees and IT professionals alike. 
---
Resources:
Windows build 17661 update features 
Windows upgrade and migration considerations 
Complete guide to Windows migration