Windows 10 MS. What It Is In A Nutshell
What Windows 10 Multi-Session Is in a Nutshell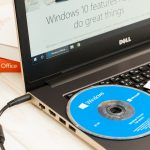 Windows 10 MS refers to one of the major features of the recently introduced Windows Virtual Desktop (WVD), Microsoft's virtual desktop offering delivered via Azure. As the tagline implies, it enables multiple users to remote into a single Windows 10 instance at the same time. 
Basically, when you create a Windows 10 MS virtual desktop, one of the operating system disk images you can choose from the Azure gallery is "Windows 10 Enterprise Multi-Session." So Windows 10 MS is really one of the image options for WVD. 
Benefits to end users
Although session-based virtualization is nothing new in Windows, the way it's currently being delivered (i.e. through Windows Server) presents a few but easily noticeable limitations, especially from an end-user perspective. Currently, users have very limited—or sometimes even zero—access to certain applications/services, like the Microsoft Store, Cortana, and Edge. With WVD's Windows 10 MS, users can have full access to those services and even Office 365 ProPlus.  
In addition, because Windows 10 is really a client operating system (unlike Windows Server, which is designed for server use), this virtual desktop solution has better client-based application compatibility. That means it can enable you to virtualize and deploy other commonly used software applications more easily, like Google Chrome, Adobe products, and many others.  
Benefits to businesses
While those benefits are more beneficial to end users, this new Windows 10 MS capability is also good news for CFOs, corporate finance managers, CIOs, and IT managers. When a single virtual machine can support multiple sessions/users concurrently (as opposed to the virtual desktop infrastructure (VDI) approach where each virtual machine serves a single user), it results in a more efficient utilization of computing resources (e.g. vCPUs and RAM). In turn, that translates to lower virtualization costs.  
Lastly, because Windows 10 MS is part of WVD, it's delivered through the cloud (specifically Azure). In other words, not only is it highly scalable, it can also be accessed through almost any device—even those that don't have the computing resources to run it locally.  
Parallels RAS Zero-Day Support for Microsoft Windows Virtual Desktop 
Version 16.5 update 3 (v16.5.3) of Parallels® Remote Application Server (RAS) will be released in Q1-19. It will provide zero-day support for WVD functionalities. Here's a summary of the new capabilities:  
Windows 10 multi-session support. Version 16.5.3 paves the way towards supporting Windows 10, which allows for more than one session running (multi-session). Note: Windows 10 multi-session will only be available on Azure in public preview. Parallels RAS can be tested by customers using Azure Cloud Services. Zero-day support will be provided once Windows 10 multi-session moves to general availability.
Improve management capabilities. IT admins will be able to use the Parallels RAS console and PowerShell for Windows 10 multi-session deployments to publish available applications and desktops.
Support for Azure as a hypervisor. We're adding support for Microsoft Azure as a hypervisor. This will add even more abilities regarding provisioning, automation, scaling, and load-balancing to both RDSH and VDI capabilities.
Hybrid deployment. Version 16.5.3 will allow IT admins to provide access to the Azure-only Windows 10 multi-session environment, while also supporting other workloads coming from Azure, other clouds or on-premises. This allows for multi-cloud and hybrid deployment support. 

 
Need more info about Parallels RAS integration with Microsoft WVD? Contact us!  
References:
Microsoft | Windows Virtual Desktop preview 
Microsoft Ignite presentation | New multi-session virtualization capabilities in Windows 
Microsoft Ignite presentation | Windows Virtual Desktop overview 
Microsoft Ignite presentation | A tour of Windows Virtual Desktop 
BrianMadden | Windows Server 2019: Session Host is dead! Multi-user Win10 instead?