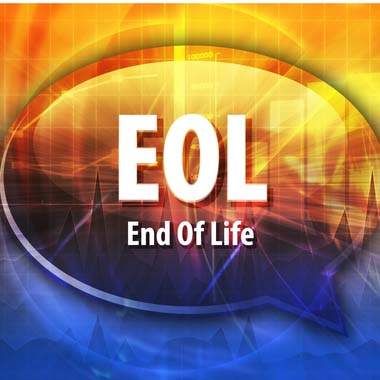 Windows 7 EOL Is Coming Up! | Parallels Insights
Windows 7 EOL – All Good Things Must Come to an End
End of life (EOL) refers to the period when Microsoft no longer supports an operating system or application. Microsoft Windows 7 has been dominant in the operating systems (OS) market, despite it being over nine years old. However, Windows 7 EOL took place on January 14, 2020.
Windows 7 has already extended support since 2015. The policy states that after the end of the extended support period, there will be no patches or security updates. Customers' applications and businesses will, therefore, be vulnerable to serious security risks.
Insights into Windows 7 EOL
43% of businesses still use Windows 7 and are therefore at risk of being compromised by numerous security threats. Organizations delay upgrading to Windows 10 for various reasons. The main reason being that migration requires much time, money, and technical staff. It can also cause lengthy disruptions, which in turn can lead to missed opportunities and losses. Last but not least, a Windows 10 migration can potentially cause compatibility issues with existing applications.
There is a bit of good news though — well, sort of. Microsoft is offering Extended Security Updates (ESU) for Windows 7 until January 2023. While this could buy time for a few organizations, it's not for everyone. This temporary relief comes at a premium, to the tune of $50 to $200 per device. In addition, Windows 7 ESU doesn't come with any Help Desk support or patches for regular bug fixes.
Not everyone can afford ESU, and security risks will, therefore, remain a significant issue until companies upgrade to Windows 10. According to 1E's "Windows 10 2020: Beyond the Migration" report, 82% of organizations identify security as a factor for migrating to Windows 10.
More problems on the horizon
When migrating from Windows 7 to 10, IT departments provide users with temporary PCs until the migration is complete. It costs time and money to migrate user data from one PC to another and ensure their correct setup.
Moreover, during this period, IT would have to deal with an assortment of operating systems, PCs, and drivers, all with varying versions, leading to highly complicated compatibility issues that would be very difficult to troubleshoot.
Identifying the objectives
Since you already know where the problems lie, you should be able to identify priority objectives. First of all, you need to address security and bug-related issues, which means running only supported operating systems. In other words, the best course of action is to switch from Windows 7 to Windows 10.
When IT carry out migrations, they need to do so in as little time as possible to minimize downtime and avoid disrupting employee productivity and user experience. Secondly, you'll need to standardize the end user's workspace to just one OS, reducing the number of driver and software versions, and minimizing compatibility issues.
VDI solutions can help organizations achieve these objectives by allowing them to instantly provide users with Windows 10 virtual desktops that can be accessed from any device while avoiding compatibility issues.
Reducing the burden of Windows 7 EOL with Parallels RAS
Parallels RAS is a cost-effective and straightforward application delivery and VDI that you can use to migrate to Windows 10 without going through the hassles of traditional migration processes.
Quick and easy deployments
Through Parallels RAS' centralized management console, IT admins can deploy and manage applications and desktops from a single pane of glass. With it, you can quickly build a standard workspace (i.e., same OS and driver versions) for all users, regardless of whether they're stationed on-premises or working remotely.
Less disruptive updates
Applications and desktops are hosted in a central location, allowing Windows updates/patches to be done in one place. You only need to upgrade a template and not each endpoint installation, resulting in faster upgrades and minimal to zero end-user disruption.
More robust production environments
Another significant advantage of using Parallels RAS is that it has a Test Template wizard that automates VM testing and deployment. The wizard simulates the lifecycle of a VM from creation to deletion and ensures that Windows templates work smoothly once in production.
Auto-provisioning and auto-scaling
Parallels RAS can effortlessly support business demands that require rapid provisioning and de-provisioning of RD Session Host VMs, such as a surge in requests for additional desktops and applications. All the IT admin has to do is leverage Parallels RAS template technology by setting workload thresholds and auto-scaling policies, and it auto-scale the infrastructure as soon as the threshold is breached.
No end-user training needed
From an end-user perspective, applications and desktops delivered through Parallels RAS are intuitive, fast, and seamless. This excellent user experience (UX) is consistent across all devices, whether on PCs, thin clients, or mobile devices. The highly intuitive UI allows end-users to dive right into their virtual workspaces without any prior training.
Extend hardware lifecycles
Typically, a Windows 7-spec PC wouldn't be able to run Windows 10. However, if your Windows 10 desktop is a virtualized one using VDI, running it on a Windows 7 PC shouldn't be a problem. Instead of being installed on the Windows 7 PC,  Windows 10 would be hosted on a server, where most of the computing will be processed. Parallels RAS supports VDI, thus allowing you to extend the life of your PCs until you've acquired new replacements.
Want to see firsthand how Parallels RAS can eliminate the hassles of Windows 7 EOL?
Experience Parallels RAS FREE for 30 days and learn about the benefits of the solution.
---
References
Microsoft | https://www.microsoft.com/en-in/windows/windows-7-end-of-life-support-information
Help Net Security | https://www.helpnetsecurity.com/2019/01/15/still-running-windows-7/
ZDNet | https://www.zdnet.com/article/microsoft-windows-virtual-desktop-is-now-feature-complete/
Forbes | https://www.forbes.com/sites/daveywinder/2019/07/23/windows-10-migration-lethargy-is-putting-security-on-the-line/#22d2ce224f2f
Microsoft | https://support.microsoft.com/en-in/help/4470235/products-reaching-end-of-support-for-2020
Parallels | https://www.parallels.com/products/ras/capabilities/application-desktop-delivery/