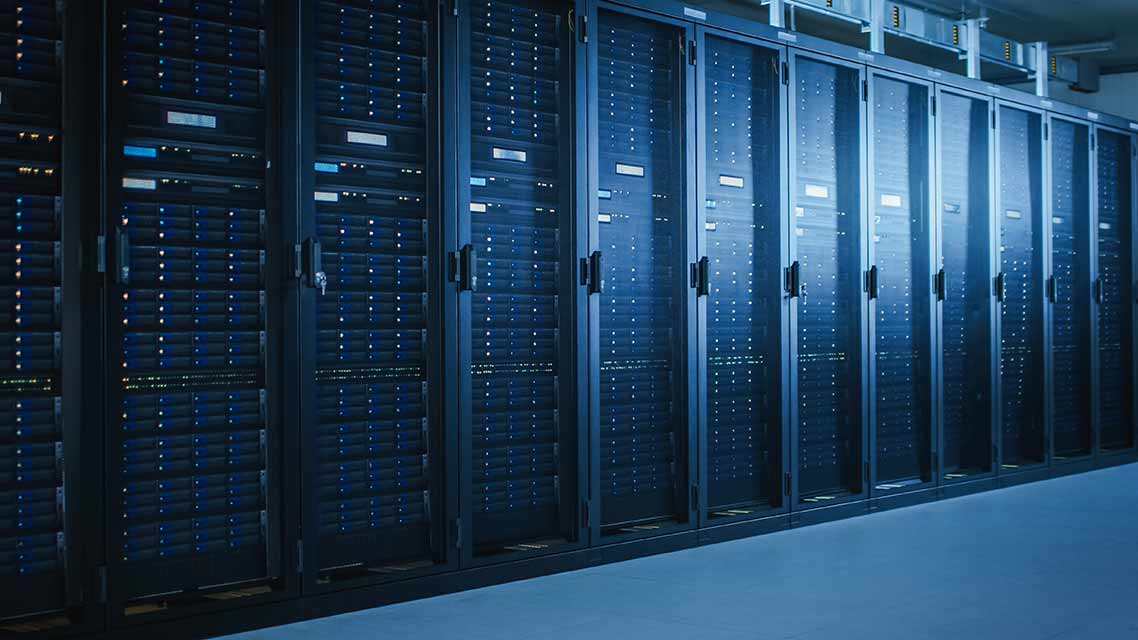 Windows Server 2019 | Parallels Insights
Windows Server 2019 is the latest iteration of Microsoft's server operating systems. It has numerous features that were not available in the earlier versions, improving operations. Built on top of Windows Server 2016, it has enhanced its hybrid cloud infrastructure, security features, data centers and hyper-converged Infrastructure (HCI).  
Along with an improved desktop experience and a new feature called System Insights that offers native predictive analytics capabilities, Windows Server 2019 has also improved its security features with Windows Defender Advanced Threat Protection (ATP) and Security with Software Defined Networking (SDN). Additionally, the update is surely set to be a hit with storage improvements like:
Migration service

Deduplication and compression capabilities,

Performance improvements,

Failover clustering,

Container improvements,

Encrypted network improvements, 

Persistent memory support for Hyper-V VMs
Storage Migration Services
The Storage Migration Service (SMS) allows IT admins to migrate any data—whether structured or unstructured—from any version of Windows Server into physical, Virtual Machines (VMs), Azure Files, or Azure IaaS. The SMS feature works together with the Windows Admin Center to deliver a fast, scalable, and consistent storage migration.
The SMS feature innovative is revolutionary in Windows Server 2019. It ships in Windows Server 2019 for both Standard and Datacenter editions. SMS allows IT admins to migrate not only data, but all the resources housing the data, such as permissions, network share names, server name, and the IP address of the legacy production hosts.
Organizations can use this feature to migrate from unsupported versions of Windows Server, such as Windows Server 2003 supported versions. To migrate from a legacy server to a new one, you need:
Source server: The source server is any legacy Windows Server version such as Windows Server 2003, 2008, and 2008 R2.
Destination Server: The destination server is any new or supported Windows Server version, including Windows Server 2012 R2, 2016, and 2019.
Orchestrator Server: The orchestrator server automates the storage migration process and must be Windows Server 2019. You can run both the orchestrator on the destination on the same server if you're deploying storage migration in smaller environments with only a single server. The source and destination servers must be residing on the same domain.
Windows Admin Center: Windows Admin Center is an all-in-one graphical interface with a Storage Migration extension to orchestrate the migration process.
SMS and SMS Proxy: The SMS installs automatically when you select the orchestrator to run the storage migration services.
Enhancements in Windows Server 2019
There are various and wide-ranging enhancements in Windows Server 2019, including the following:
Standard Networking
The HTTP/2 and Low Extra Delay Background Transport (LEDBAT) are exciting new features. While LEDBAT helps with network congestion, HTTP/2 provides a faster web experience by sharing a single TCP connection across numerous requests to the same website. This is called multiplexing. With HTTP/2's multiplexing capability, only the first request experiences the roundtrips required to establish the connection. In private home systems, we have long wanted a way to shape the way that various networking activities utilize the available networking bandwidth in an optimum way. 
Hyper-V Networking
Removing VMM or a third-party tool need to control the software-defined networking feature is a huge step. SDN is of great use to cloud and host providers as well as to large organizations that stretch the limits of VLANs. Still, SDN presents more than scalability; it also provides a higher degree of isolation. We have been using separate Hyper-V virtual switches for isolation, but those become complicated to use for multiple VMs, especially in clusters. Now, everyone can utilize SDN. 
Security
The significant security enhancements of Windows Server 2019 are: 
SMB 1.0 is disabled by default. The newer features of SMB shadow version 1.0. We can't ignore the security implications of SMB 1.0 any longer. In 2016, Windows and Windows Server made SMB 1.0 passively prepared because Windows XP, Windows Server 2003, and some applications require it. Presently, Windows XP and Windows Server 2003 are out of support for several years, so there is no reason to continue to support SMB 1.0 by default.
No NTLM is required for Failover Clustering. NTLM is easy to break with modern technologies. Practically, a cluster's inter-node communication should be isolated from general network access. Still, that does not reduce the need to secure the network. It's satisfying to see NTLM eliminated from cluster communications.
A new set of host intrusion prevention capabilities consisting of components like

Attack Surface Reduction (ASR), Network protection, Controlled folder access, and Exploit protection has been introduced to Windows Server 2019. It is called the Windows Defender Advanced Threat Protection (ATP). ATP consists of deep platform sensors and response actions that suppress malicious files and terminate malicious processes by exposing memory and kernel-level attacks. ATP components lock down the device

against attack vectors that are common in malware attacks, thus ensuring a perfect balance between productivity and security risk

.

 
Specialized Bus Support
Multiple problems are addressed with server virtualization, but there are still a few restrictions to virtual-only deployments. Hardware peripherals are at the top of these restrictions. The newly introduced bus functionality in Windows Server containers may offer a solution. It won't be full virtualization, but it grants the ability to run a hardware-dependent container on a general-purpose host. 
Windows Admin Center
Windows Admin Center—previously called Project Honolulu—is a lightweight, browser-based tool for centralized management of Windows Server 2019. Windows Admin Center consolidates management functionalities such as the management of Windows Server, HCI clusters, and failover clusters via Edge and Google Chrome browsers.
Microsoft released the Windows Admin Center to address concerns from server admins who wanted a unified interface for server management. In Windows Server 2019, the Windows Admin Center feature handles several administrative tasks, such as:
Firewall management
Certificate management
Local user and group setups
Registry edits
Process management
File explorer
Windows services management, roles, and features control
Network setup and monitoring
Virtual switch and Hyper-V VM administration
Remote desktop management
IT admins can install Windows Admin Center on Windows Server 2019 and other supported iterations and Windows 10 in gateway mode. As a gateway server, Windows Admin Center allows multiple IT admins to manage Windows Server on non-Windows systems like Linux-based workstations centrally. IT admins who need to manage their Windows Servers remotely over the Internet can also use the feature.
To manage Windows Server, the WAC can use Windows Management Instrumentation over Windows Remote Management (WinRM) or PowerShell Remoting. While WAC does not use agents, it needs Windows Management Framework version 5.1 or a higher version on the target system.
Windows Server 2019: Summary of Features
Some of the other innovative features included in this latest release are:
HTTP/2 support.
Cubic (a "congestion control provider" to help regulate TCP traffic) support.
Software-Defined Networking (SDN) is now integrated into Windows Server and controlled by Windows AdminCenter, no Virtual Machine Manager (VMM) is needed!

 

High-performance SDN gateways
Deployment of Distributed Cluster Name Objects, allowing a CNO to concurrently hold an IP from each node rather than present a unique IP over the complete cluster
Direct utilization of SPI, I2C, GPIO, and UART/COM containers through specialized bus support for Windows Server containers
Failover Clustering no longer requires NT Lan Manager (NTLM)
SMB 1.0 disabled by default

 

Linux is now included as part of the build of the Windows Subsystem
Introducing Windows Defender Advanced Threat Protection
Includes version 4.7 of .Net Framework

 
Windows Server 2019 and Parallels RAS
Parallels® Remote Application Server (RAS) is an inclusive remote working solution. Organizations can use Parallels RAS to deliver centrally hosted Windows desktops and apps to any device installing them using virtual desktop infrastructure (VDI), Remote Desktop Session Host (RDSH), Azure Virtual Desktop and Remote PC. Parallels RAS can also be delivered on-premises, public or via hybrid clouds, allowing users to access files and apps anywhere, at any time.
Parallels RAS is compatible with Windows Server 2019, enabling access to Windows Server 2019 apps and desktops from any location. As a VDI solution, Parallels RAS simplifies the deployment and management of Remote Desktop Services (RDS), a remoting protocol from Microsoft.
Organizations can use Parallels RAS to overcome the challenges of Microsoft RDS to securely deliver Windows desktops and apps with a native-like appearance to any end device, on any platform, including HTML5-ready browsers.
Parallels RAS also integrates with multiple hypervisors and hyper-converged systems, including Microsoft Hyper-V, VMware ESXi, Scale Computing HC3 and Nutanix Acropolis (AHV). This allows IT admins to publish apps and desktops with minimal application conflicts. Most importantly, Parallels RAS offers a cost-effective and seamless VDI delivery.
Test drive Parallels RAS for 30-days on Windows Server 2019 to experience the power of VDI!