How to Use and Benefit from Parallels RASprep in a Windows VDI Environment
The purpose of setting up a Windows VDI environment is to be able to efficiently create and deliver virtual desktops to a business's users, as explained in What Is a VDI Virtual Desktop Infrastructure and How Can It Help My Business? In a typical Windows VDI environment, you can use cloned images and other tools to personalize things such as machine name, the Active Directory domain to which the virtual machine (VM) should be joined, and more.
This post explains how Parallels RASprep allows administrators to prepare and automatically configure Windows desktops in a VDI environment, making their day-to-day tasks easier.
What Is RASprep and What Does It Offer to My Windows VDI Environment?
In most Windows VDI environments, IT administrators prepare one virtual machine with the essential software configuration as a master image, or template. All the virtual desktops required in the VDI environment will be created off this master image.
When working with cloned desktops, master templates need to be personalized, and Parallels RASprep is the tool for the job. During the creation of a guest VM with RASprep, you can:
Designate a new name to the cloned image/template
Configure an Active Directory domain offline join
Generate a new computer account in an Active Directory domain
Why Use Parallels RASprep Instead of Sysprep?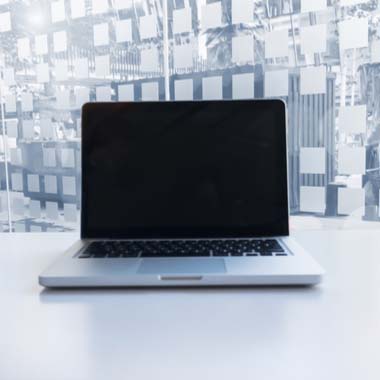 Parallels RASprep has been designed to optimize the time it takes to deploy new desktops, modifying just the minimum configuration needed to univocally identify a computer on the network and in the Active Directory domain.
On the other hand, when using Microsoft Sysprep, administrators need to specify many additional parameters when setting up a virtual desktop, such as new machine SID generation or region, language customization, and more, all of which prolong the time required to set up the new desktop. In addition, the template image domain unjoin is required, which means that the master image renovation would take longer to process.
Real-Life Usage Example for RASprep
You are in charge of administering a virtual training room in which classes with different students are taking place periodically. By using linked cloned techniques and RASprep (the machine personalization tool), you will be able to have the exact number of desktops you need for each class within a matter of minutes, while at the same time saving your company's resources.
Get a last-minute assistant? No problem! You can generate a new virtual desktop based on your master template, personalize it with RASprep, and have it readily available within just a few minutes.
When the class is finished, you can delete all of the virtual desktops that have been used. Swiftly resize your training room with the number of virtual desktops you need for the next class.
Optimize the Time You Spend Deploying Virtual Desktops
In today's fast-paced world, it is important to have the right tools that allow you to deliver what is needed in the least amount of time possible. When working with a Windows VDI environment, don't waste time using complex tools that make you configure more than is necessary.
By using cloning techniques and the RASprep image personalization, you will be able to generate new virtual desktops in a flexible and effective way.
Try Parallels RAS for free with a 30-day trial today.
References
Windows VDI: Microsoft Virtual Desktop Infrastructure (VDI) Explained
Windows VDI: https://technet.microsoft.com/en-us/windows/jj737991.aspx
Windows VDI: http://searchvirtualdesktop.techtarget.com/feature/Solve-the-mystery-of-VDI-licenses
Windows VDI: https://www.10zig.com/resources/10zig-in-the-news/why-go-windows-thin-client-vdi-environment