Are Your Applications Ready for Migration to the Cloud? | Parallels Insights
Are you considering a migration to the cloud?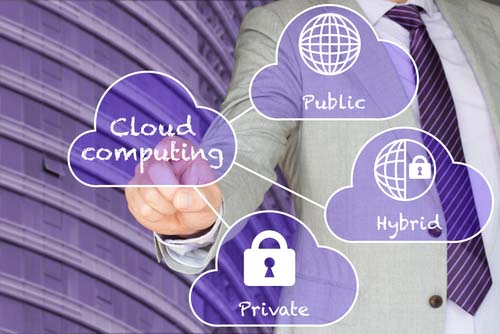 Are you on the verge of carrying out a migration to the cloud? There are a few things you need to know before you start adding applications to the migration process.
Migration to the cloud – market trends
In a survey conducted by OpsRamp, 47% of respondents cited benefits related to cost optimization among the primary reasons for public cloud adoption. More specifically, they liked how public clouds' budgeting flexibility enabled them to reduce capital expenditure (CAPEX) and how its consumption-based pricing model allowed them to make infrastructure decisions based on current business needs.
Although the benefits of public clouds have drawn more businesses to this cloud deployment model, it's worth noting that there's a growing interest in multi-cloud and hybrid cloud deployments—a combination of public and private clouds. This is evident in RightScale's 2019 State of the Cloud Report, which recently revealed that enterprises with a hybrid cloud strategy have grown from 51% in 2018 to 58% in 2019.
Why organization are migrating to the cloud
Since you can't hope to replicate the benefits of the cloud in a traditional on-premises IT infrastructure—especially those of cost, scalability, and availability—the best option for your businesses is to migrate digital assets to the cloud.
You can start by migrating some of your corporate data. Just make sure you keep it secure by applying the right controls like data segregation/isolation, encryption, and access control.
As you might not be comfortable doing a full-blown migration of all your corporate data to the cloud, you might have to consider adopting a hybrid cloud strategy. A hybrid cloud strategy has several other benefits. As mentioned earlier, many enterprises have started embracing this strategy.
Lastly, you should migrate your applications to the cloud as well. Delivering applications through the cloud can make them:
More accessible to telecommuters, remote workers and employees working in other locations
More scalable
More highly available
Easier to manage (because they're in one place instead of being on numerous endpoint devices)
Problems when performing a migration to the cloud
Migrating data to the cloud is relatively easy. But how do you migrate applications? Should you carry out massive refactoring and convert all your applications into web applications or Software as a Service (SaaS)? That's going to entail a lot of rewriting/recoding, a sophisticated undertaking, not every organization can do.
How about those legacy applications that you need to operate and can't just replace? It's going to be extremely difficult to migrate those to the cloud.
How about security? You can't just provide remote access and not worry about how corporate data is transmitted between your users' devices and the cloud.
What if you decide to adopt a hybrid cloud strategy? You're bound to encounter interoperability issues between your cloud and on-premises applications, assuming you can even deploy your applications in a hybrid infrastructure at all.
There are undoubtedly many hurdles along the way once you start migrating applications to the cloud.
Your best option would be to employ solutions that deliver virtual applications and desktops through technologies like Remote Desktop Session Host (RDSH) and virtual desktop infrastructure (VDI). These technologies won't require you to rewrite your applications. Some of these solutions fully support cloud-based deployments—one of them is Parallels® Remote Application Server (RAS).
How Parallels RAS simplifies your migration to the cloud
Parallels RAS is a highly versatile solution for delivering virtual applications and desktops using technologies like RDSH and VDI. The great thing about Parallels RAS is that it supports a variety of cloud deployment models, including public, private (on-premises), or even hybrid and multi-cloud.
Its seamless support for hybrid cloud deployments is a must-have for companies who either:
Aren't willing to go fully public cloud (perhaps for security, compliance, privacy or technical reasons), or
Are interested in doing a migration to the cloud but want to do so gradually
Parallels RAS also integrates with Turbo.net application containerization technology to deliver legacy applications to the latest endpoint devices, as well as current applications to older devices. In other words, you'll be able to deliver applications of all shapes and sizes from the cloud to any device.
The built-in auto-scaling and load balancing capabilities of Parallels RAS can combine with the public cloud's scaling and load balancing solutions (e.g., Amazon Web Services Elastic Load Balancing) to ensure high availability and business continuity at all times.
Parallels RAS is also equipped with crucial security controls like SSL/TLS (for data-in-motion encryption), multi-factor authentication, data segregation, monitoring, and more.
Experience firsthand just how easy it is to deliver applications and desktops from the cloud, grab a FREE 30-day trial of Parallels RAS now.
---
References
OpsRamp | https://www.opsramp.com/wp-content/uploads/2017/11/Report-Cloud-First-Enterprises.pdf
RightScale and Flexera | https://media.flexera.com/documents/rightscale-2019-state-of-the-cloud-report-from-flexera.pdf
InfoWorld | https://www.infoworld.com/article/3252177/saas-ifying-your-enterprise-application-a-quick-and-dirty-guide.html
XcellHost | https://www.xcellhost.cloud/blog/importance-load-balancing-cloud-computing-environment
TURBO.NET | https://turbo.net/docs/about/what-is-turbo
Parallels RAS Deployments | https://www.parallels.com/products/ras/resources/cloud-deployment-models/