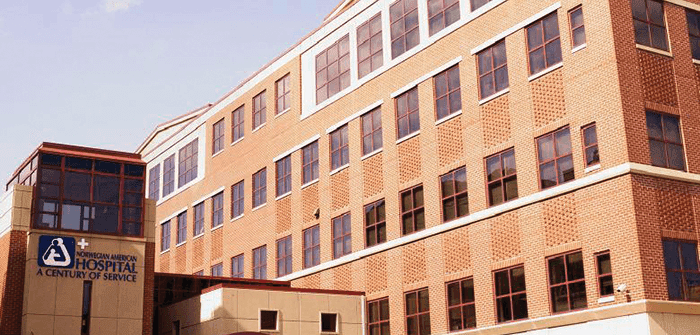 Case Study: Chicago's Norwegian American Hospital Picks Parallels RAS
"Parallels RAS is easy to deploy and easy to manage. Our number one benefit is having the ability to provide access to selected applications based on user-group needs." – Mariusz Mazek, Norwegian American Hospital
---
Featured image courtesy of Norwegian American Hospital.
Company Overview
Norwegian American Hospital (NAH) is the fourth largest of 59 area hospitals. It provides high quality, charitable healthcare, and has served the residents of the near northwest side of Chicago for over 115 years.
Established in 1894, NAH is a premier healthcare provider where the patient comes first. It is a family- and community-centered hospital. Each employee strives to provide every patient with consistently high standards of affordable care. NAH promotes personal wellness and is passionate in its belief that the health of the community and the health of the individual are interrelated.
The Challenge
Prior to November 2010, all IT services at NAH had been outsourced to an external vendor. This changed when a new division of Information Technology was formed, with the arrival of IT leadership in November 2010. Since then, a new team of talented and dedicated professionals was assembled to support the mission and vision of NAH.
The new IT team at NAH inherited an environment where no server-based solution was implemented and only Cisco VPN was used to connect to internal resources. The NAH IT team required little technical support related to Cisco VPN, but felt the need for a seamless virtual desktop and application delivery solution with secure remote access capability.
The Solution – Parallels RAS
NAH introduced Parallels RAS (http://www.parallels.com/products/ras/) on a 2008 64-bit server running VMware ESX 5.1, and started testing its options and capabilities. The tests were very successful, so in 2011 NAH ended the tests and began using Parallels RAS in day-to-day operations. The standard applications they publish are MS OCE, MEDITECH, GE PACS-IW, GE RIS, GE MERS, and ADP Enterprise eTime.
By using Parallels RAS, NAH was able to provide remote access to particular applications based on business needs. Parallels RAS provided NAH with remote access to corporate resources from personal devices, and enabled them to publish applications based on AD security groups, along with publication of RDP access to servers for vendor support.
Key Benefits
The NAH IT team found it very easy to deploy Parallels RAS, and quickly benefited from its ease of administration when they started using the software. They were able to provide access to selected apps based on user/group needs. NAH also experienced significant cost savings.
About Norwegian American Hospital
Norwegian American Hospital is a 200-bed, acute care facility, offering a variety of healthcare programs and services including: inpatient and same day surgery, outpatient pharmacy, radiology department, All Kids healthcare program, cardiology department, corporate health program, intensive care unit, telemetry unit, pediatrics unit, emergency department, physician specialty center, and a comprehensive array of women's healthcare with an incorporated midwife program.
For more information, visit http://www.nahospital.org.
Parallels RAS (http://www.parallels.com/products/ras/) is the best integrated solution to virtualize your applications, desktops and data. Learn more today.